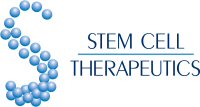 TORONTO, ONTARIO -- (Marketwired) -- 04/17/13 -- Stem Cell Therapeutics Corp. (TSX VENTURE: SSS), a biopharmaceutical company developing cancer stem cell-related technologies, today announced the execution of a definitive license agreement with University Health Network ("UHN"), Toronto, Canada. The agreement, developed in collaboration with MaRS Innovation, provides Stem Cell Therapeutics ("SCT") with exclusive worldwide rights to an innovative clinical cancer stem cell program.

As announced on November 6, 2012, the technology licensed by SCT is based on Dr. Aaron Schimmer's discovery that an FDA-approved antibiotic, tigecycline, selectively targets leukemia cells and leukemic stem cells by inhibiting mitochondrial protein synthesis and thus shutting down the cells energy supply. A Phase I multicenter dose- escalation clinical trial in patients with relapsed or refractory acute myeloid leukemia (AML) is nearing completion and data are expected this summer. Dr. Schimmer will join Dr. John Dick as a scientific advisor to SCT. Furthermore, a clinical advisory board, chaired by Dr. Schimmer, will be assembled in the near term to guide and assist in the future development of the program.

"Using tigecycline to eradicate cancer stem cells, which are resistant to conventional chemotherapy and believed to be responsible for disease relapse, is an innovative and potentially curative approach to the treatment of AML," commented Dr. Bob Uger, SCT's Chief Scientific Officer. "This program will provide the foundation for further research into mitochondrion-targeting therapies, an area that is of substantial interest to the scientific community."

The newly acquired tigecycline program complements SCT's other cancer stem cell program, SIRPaFc. The latter is an antibody-like Fc fusion protein that targets the CD47 protein with high affinity, facilitating the elimination of cancer cells and cancer stem cells by the patient's own immune system. This program is at a preclinical stage and IND-enabling studies are expected to start pending the conclusion of an ongoing pharmacokinetic and safety study.

"We use two distinctly different approaches to target cancer stem cell in these programs. Tigecycline is a repurposed small molecule aimed at an intracellular metabolic target, while SIRPaFc is a novel biologic targeting an extracellular immunoregulatory pathway," remarked SCT's Chief Executive Officer, Dr. Niclas Stiernholm. "In our quest to become a Canadian cancer stem cell powerhouse with a diverse arsenal of product candidates, we are now assessing other opportunities and expect to add new collaborations and projects in due course."

"The conclusion of our recent financing, followed by the acquisition of Trillium and the licensing of the tigecycline technology completes my task of refocusing and reinvigorating the company," added David Allan. "The appointment of Dr. Stiernholm as CEO of SCT now permits me to become non-executive chairman, a role in which I look forward to supporting the new management team, particularly assisting with the company's activities and visibility in the capital markets."