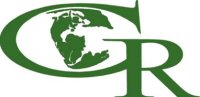 CALGARY, ALBERTA -- (Marketwired) -- 04/17/13 -- GeoGlobal Resources Inc. ("GeoGlobal" or the "Company") (NYSE MKT: GGR) today announced that the Company has not filed with the US and Canadian Regulatory authorities its audited consolidated financial statements for the year ended December 31, 2012, that were due to be filed on April 16, 2013. The Company did not have sufficient funding to file its audited financial statements by the due date. As previously announced, the Company and Sarus Energy Ltd. ("Sarus") had agreed to close the first part of the sale of certain of the Company's Indian assets (the "Indian Asset Sale") for proceeds to the Company of $2 million on April 12, 2013. Sarus did not close the first part of the transaction on time and has requested an extension. The Company continues to focus on closing the transaction with Sarus and on finding other sources of capital. There is a substantial risk it will not prove to be successful.

The Company anticipates filing its audited financial statements upon the closing and funding of the first part of Indian Asset Sale or upon obtaining funding from other sources.

Financial Review

Set forth below is certain financial information from our unaudited financial statements as at and for the year ended December 31, 2012. All amounts in the release are in U.S. dollars unless otherwise noted:


Oil and gas sales                                                    487,467Interest Income                                                       14,319Impairment of oil and gas properties                              15,861,223Net loss and comprehensive loss                                   21,812,552Net loss per share - basic and diluted                                  0.17Current assets                                                    22,336,143Property and equipment                                            42,256,456Total assets                                                      67,503,267Current liabilities                                               41,417,139Total liabilities                                                 42,251,973Stockholders' equity                                              25,251,294Cash dividends                                                           -0-
Going Concern
The Company has not achieved its planned principal operations and is considered to be in the development stage. The Company's exploration activities and overhead expenses are
finance
d by way of equity issuance and to-date, oil and gas sales are incidental to the exploration process.
The Company's financial statements as at and for the year ended December 31, 2012 have been prepared on a going concern basis, which contemplates the realization of assets and the settlement of liabilities and commitments in the normal course of business. During the year ended December 31, 2012, the Company incurred a net loss of approximately $21.8 million, used approximately $1.8 million of cash flow in its operating activities, used approximately $9.7 million in its investing activities and had an accumulated deficit of approximately $82.0 million. As at December 31, 2012, the Company has working capital deficiency of approximately $19.1 million. These matters raise substantial doubt about the Company's ability to continue as a going concern.