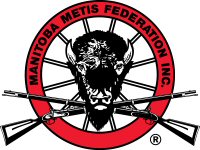 OTTAWA, ONTARIO -- (Marketwire) -- 03/08/13 -- President David Chartrand of the Manitoba Metis Federation (MMF) will make comments immediately following the Supreme Court ruling of the MMF v Canada case. This case deals with the acknowledgement of the courts that the Government of Canada has failed to abide by land allocations in the Manitoba Act. This ruling will end over 30 years of court challenges by the MMF.

President Chartrand will also host a press conference that day at the Charles Lynch Theatre. He will be joined by President Clement Chartier of the Metis National Council and Andrew Carrier of the MMF.

They will be available for questions at both venues following their comments.

Note: This advisory is subject to change without notice.


Event: President David Chartrand (MMF) reacts to Supreme Court rulingDate: Friday, March 8, 2013Time: 10:00 amLocation: Lobby of the Supreme Court of Canada, 301 Wellington Street West, Ottawa ON, K1A 0J1----------------------------------------------------------------------------Event: MMF National Press ConferenceDate: Friday, March 8, 2013Time: 2:15 pmLocation: Charles Lynch Theatre, Room 130-S, Centre Block, Ottawa ON


Contacts:
Lindsay Doyle
Summa Strategies Canada
613-296-8191
ldoyle@summa.ca