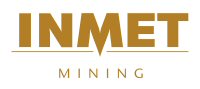 TORONTO, CANADA -- (Marketwire) -- 03/08/13 -- Inmet Mining Corporation ("Inmet") (TSX: IMN) today posted an open letter to its shareholders regarding the unsolicited offer from First Quantum Minerals Ltd. to acquire Inmet (the "First Quantum Offer"). The full text of the letter, which is available online at www.inmetmining.com is as follows:

Reject the First Quantum offer. Do not tender your shares.

Dear Inmet Shareholder,

On March 11, 2013, the unsolicited offer from First Quantum Minerals Ltd. will expire, unless it is further extended. On behalf of the Special Committee of the Inmet Board of Directors, I would like to share with you the following reasons why the Inmet Board of Directors continues to strongly recommend that you reject the First Quantum offer:


The First Quantum offer was too low when it was worth $72.00 in November; itis now worth significantly less.--  While the long-term fundamental value of Inmet has not changed, the    value of the First Quantum offer has declined to $67.70 as of    yesterday's closing price. In fact, the pro-rated value of the First    Quantum offer has not met or exceeded $72.00(1) except on only four    trading days out of 72.--  Inmet's operating mines have lower operating costs and reside in more    stable jurisdictions than First Quantum's mines. This will protect you    in a downward market and provide you with greater upside in a rising    metal price environment.--  Nothing has changed since First Quantum mailed its bid circular to Inmet    shareholders on January 9, 2013 that would cause the Special Committee    or the financial advisors, CIBC and Scotia Capital, to change their view    that the offer is inadequate, from a financial point of view, to Inmet    shareholders.As an Inmet shareholder, you should expect to do better as we progress withthe development of Cobre Panama, which is fully financed and permitted.--  The average analyst target price for Inmet is approximately $79.00,    while the analyst consensus net asset value (NAV) estimate is    approximately $84.00, well in excess of the First Quantum offer.--  Application of a lower discount rate when Cobre Panama reaches    production is expected to result in a $9.00 per share increase in    Inmet's NAV to $93.00 per Inmet share.(2)--  We continue to believe that the First Quantum offer does not adequately    compensate Inmet shareholders for Inmet's low cost producing assets and    the value that Inmet shareholders will realize as Cobre Panama moves    closer to production.Despite suggesting otherwise, First Quantum has shown no intention ofproviding you with adequate compensation for your investment in Inmet.--  From the outset, First Quantum has claimed it could eliminate up to $1    billion in costs at Cobre Panama and that, if permitted to do due    diligence on Cobre Panama, it could identify additional benefits "to the    advantage of all shareholders."(3)--  On February 17, 2013, Inmet granted First Quantum access to Inmet's data    room and a site visit to Cobre Panama.--  Despite gaining full access, First Quantum has been unable to find the    cost savings it touted or has been unwilling to share them with Inmet    shareholders.--  Still, First Quantum remains very keen on obtaining Cobre Panama; they    just don't want to pay you fair value for it and have so far done    nothing to improve their offer.The sale of a minority stake in Cobre Panama to a strategic partner wouldprovide you with immediate upside.--  As previously communicated, Inmet is currently engaged in constructive    dialogue with a potential strategic investor to purchase a minority    stake in Cobre Panama at premium values to Inmet's current analyst    consensus net asset values and at a significant premium to the value    implied by the First Quantum offer.--  A transaction with a minority partner will further de-risk Cobre Panama.    It will provide an upfront cash payment as well as a source of capital    to fund the partner's share of Cobre Panama capital costs going forward.