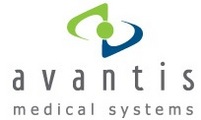 SUNNYVALE, CA -- (Marketwire) -- 03/08/13 -- Avantis Medical Systems, Inc., a technology leader in developing novel catheter-mounted digital imaging devices, today announced their participation in Scopefest, hosted by a group of physicians at La Peer Health Systems in Beverly Hills, CA, on March 8-9, 2013. Scopefest will offer a behind-the-scenes look at a colonoscopy procedure, from the start of bowel preparation through the completion of the procedure, and will close with a social event and awards ceremony to honor participants and celebrate Colorectal Cancer Awareness Month.

Studies show that high-quality colonoscopy can result in early detection and cancer prevention, yet only half of individuals at risk get screened. The goal of Scopefest is to help diminish procedure fears and misconceptions that contribute to non-compliance, and raise awareness about the importance of colorectal cancer screening.

A number of the colonoscopies that will be performed during the event will utilize Third Eye® Retroscope® technology, which provides a retrograde (backward) view of the colon that allows physicians to see behind the numerous folds of the colon. Several clinical research studies have shown that this technology improves the detection of pre-cancerous polyps.

"Colorectal cancer is the second-leading cause of cancer-related deaths in the United States, yet it's also one of the most treatable if caught early, and it's preventable if pre-cancerous polyps called adenomas can be removed before they develop into cancer," said Dr. Ari Nowain, a board-certified gastroenterologist in Beverly Hills. "I am excited to participate in Scopefest and to have the opportunity to highlight the Third Eye Retroscope, an important enhancement to standard colonoscopy that has been shown to detect up to 40% more adenomas in above-average-risk patients."

In support of colorectal cancer awareness activities, the Third Eye Retroscope will also be featured on the Emmy Award-winning daytime series 'The Doctors' in a special segment called 'Headline News Affecting Your Health Right Now.' The episode will air on Friday, March 8, also known as National Colorectal Screening Day, and will highlight Third Eye colonoscopy as a significant improvement to standard colonoscopy.

About Colorectal Cancer
Colon cancer involves the large intestine (colon), the lower part of the digestive tract, while rectal cancer specifically involves the last 6 inches of the colon. Together, they're referred to as colorectal cancer. Colorectal cancer occurs when cells that line the colon or rectum become abnormal and grow uncontrollably.

Colorectal cancer is the second-leading cause of cancer-related deaths in the United States,(1) and according to the American Cancer Society, about 150,000 people in the U.S. are diagnosed with colorectal cancer each year and about 50,000 die from it.(2) Screening allows colorectal cancers to be found earlier, when the disease is easier to cure,(3) and cancers can be prevented if adenomas are removed before they become malignant.