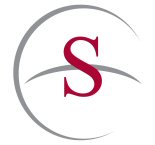 CALGARY, ALBERTA -- (Marketwire) -- 03/07/13 -- Savanna Energy Services Corp. ("Savanna" or "the Company") (TSX: SVY) achieved improved results in 2012, increasing EBITDAS(1) by 11% over 2011. In addition, the Company achieved key milestones in its business strategy including completing the TDS-3000™ rig conversion program, and delivering and commissioning the Company's eighth rig to Australia. These two accomplishments, among others, position Savanna well for future growth and expansion in all of its operating areas in 2013 and future years.

Fourth Quarter Highlights

Revenue for Q4 2012 was $168.2 million, a decrease of 7% compared to Q4 2011. Q4 2012 net earnings were $3.1 million compared to net earnings of $16.7 million in Q4 2011 and diluted earnings per share was $0.04 compared $0.20 in the same respective periods. EBITDAS(1) was $29.3 million in Q4 2012 compared to $43.1 million in the fourth quarter of 2011.

Savanna's Canadian operations generated revenue of $99.3 million and operating margins of $27.3 million during the fourth quarter of 2012. Canadian revenue decreased by 23% and operating margins decreased by 35% compared to Q4 2011. Sequentially, Canadian operating margins decreased by 4% compared to Q3 2012. The decreases were indicative of lower year-over-year activity levels in Canada, due to reduced customer spending on 2012 capital programs as a result of overall economic uncertainty, lower relative oil commodity pricing in Canada and lower natural gas prices. In the case of both drilling and well servicing, utilization decreased compared to Q4 2011. Overall drilling utilization in Canada was also below both Q3 2012 and industry averages in Q4 2012. The overall reduced utilization resulted in crew retention and fixed operating costs having a more pronounced effect in Q4 2012, compared to both Q3 2012 and Q4 2011.

Fourth quarter U.S. revenue was $46.2 million and operating margins were $9.8 million. U.S. operating margins decreased from Q4 2011 by $0.9 million, and sequentially from Q3 2012 by $4.7 million due to a slight weakening in day rates, and increased repairs and maintenance costs arising from high activity earlier in 2012. Competition in the Permian basin in Texas, Savanna's highest activity area in the U.S., did increase during the quarter, which resulted in pricing pressure relative to earlier in the year.

Revenue from Savanna's Australian operations was $22.7 million in the fourth quarter of 2012, up $14.1 million or 165% year-over-year, and up 14% sequentially. Australian activity levels were up year over year due to delivery of drilling and workover equipment to market by Savanna, as well as Savanna's customers increasing their work scope substantially. Australian drilling activity demonstrated the most significant spike, although workover activity continued to increase as well. Savanna exited the quarter with four drilling and four workover rigs operating in Australia, along with expanded trucking and rental operations. Operating margins were constrained due to the costs of importing and commissioning the last of Savanna's initial eight rig delivery to the country, as well as by extended holiday downtime in the region. That said, operating margins were up 27% compared to Q4 2011, and up 11% compared to Q3 2012.