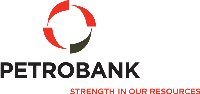 CALGARY, ALBERTA -- (Marketwire) -- 03/07/13 -- Petrobank Energy and Resources Ltd. (TSX: PBG) announces the results of our reserves and resources evaluation for the year ended December 31, 2012 conducted by McDaniel and Associates Consultants Ltd. ("McDaniel") and Sproule Associates Ltd. ("Sproule") and our 2012 fourth quarter and year-end financial and operating results.

Petrobank was incorporated as 1708589 Alberta Ltd. on October 24, 2012 for the purpose of a corporate reorganization by way of Plan of Arrangement (the "Arrangement") with PetroBakken Energy Ltd. ("PetroBakken") and the previous Petrobank Energy and Resources Ltd. ("Old Petrobank") which existed until it was amalgamated with PetroBakken as part of the Arrangement. The purpose of the Arrangement was to distribute Old Petrobank's majority ownership in PetroBakken to the Old Petrobank shareholders, effective December 31, 2012. 1708589 Alberta Ltd. was renamed Petrobank Energy and Resources Ltd. ("Petrobank" or the "Company") in conjunction with the Arrangement. With the Arrangement completed, we no longer report PetroBakken's reserves or financial information. PetroBakken released their 2012 reserves information on February 21, 2013. The consolidated financial statements as at and for the years ended December 31, 2012 and 2011 represent the operations of the assets and liabilities transferred to the Company pursuant to the Arrangement, which previously comprised the 'Petrobank Standalone' operating segment (also referred to as 'HBU" (Heavy Oil Business Unit) and Corporate') in our historic financial disclosure. In the opinion of management, these consolidated financial statements reflect all adjustments necessary to present a fair statement of the financial position and the results of operations in accordance with International Financial Reporting Standards ("IFRS"), however, they may not reflect Petrobank's financial position, results of operations and cash flows had the Company been operating in its current structure during the reporting periods presented in these consolidated financial statements. The historic financial results of Old Petrobank are reflected in PetroBakken's financial statements. PetroBakken expects to announce their year-end 2012 financial and operating results next week.

This news release includes forward-looking statements and information within the meaning of applicable securities laws. Readers are advised to review "Forward-Looking Information and Statements" at the conclusion of this news release. A full copy of our Year-end and Fourth Quarter 2012 Financial Statements and Management's Discussion and Analysis ("MD&A") have been filed on our website at www.petrobank.com and under our profile on SEDAR at www.sedar.com.

Comparisons presented in this press release are the fourth quarter of 2012 compared to the fourth quarter of 2011 and annual comparisons are 2012 to 2011, unless otherwise noted. The comparative 2011 figures were previously included in Old Petrobank's MD&A for the year ended December 31, 2011 as the 'HBU and Corporate' operating segment. All financial figures are audited and in Canadian dollars ($) unless otherwise noted.