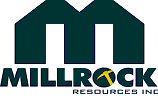 VANCOUVER, BRITISH COLUMBIA -- (Marketwire) -- 03/07/13 -- Millrock Resources Inc. (TSX VENTURE: MRO) ("Millrock" or "the Company") is pleased to provide an update on its exploration activities.

By continuing to rigorously following the Project Generator - Joint Venture business model, Millrock Resources remained very active throughout 2012, despite prolonged market uncertainty. Millrock's 2012 exploration expenditures exceeded US$9M, 95% of which was funded by partner companies through earn-in option agreements. By the end of 2012, Millrock had recovered 87% of all funds spent on exploration since inception of the Company by utilizing the Project Generator model. Through 2012, Millrock also reached a number of other milestones it set out to achieve, including:


--  Completed drilling at five projects including Estelle, Council and    Humble in Alaska and San Jose and Galiuro in Arizona.--  Added one Alaska-based project to its portfolio, bringing the total    number of properties to nineteen.--  Formed option-to-joint venture agreements with Inmet Mining Corporation    (TSX: IMN) ("Inmet"), on the Monsoon project in Arizona and Vale    Exploration USA ("Vale") on the Audn project in Alaska.--  Formed a joint venture with Teck American Incorporated ("Teck"), a    subsidiary of Teck Resources Limited on the Estelle project in Alaska.--  Closed a $2.2 million private placement and finished the year with    approximately $3.8 million cash on hand.--  Exploration expenditures totaled $9 million in 2012 and exploration cash    recoveries totaled $8.6 million.
While 2013 is shaping up to be a year of reduced budgets in comparison with 2012, Millrock anticipates that its exploration expenditures will be approximately $5M, with $3.8M coming from its partners. Despite a reduced exploration budget, there will remain plenty of catalysts for share price increase.
The sustained depressed market for junior explorers throughout 2012 and thus far in 2013, has created an opportunity for Millrock. The Company is acquiring projects at low cost and is positioning for the time when markets improve and more venture capital funding is available. With depressed prices, Millrock plans to continue building a portfolio of projects that attract the attention of major to mid-tier mining companies and junior explorers.
The following is an update of current projects:
Arizona:
Monsoon Project, copper porphyry target, Safford District, southeast Arizona:
Partnering with Inmet, Millrock has carried out water well sampling to develop the target area. Regional water well geochemical anomalies can occur near, but not necessarily directly above, large porphyry copper deposits, as is the case at Safford. At Monsoon, strongly anomalous values of copper and molybdenum with porphyry pathfinder elements led Millrock to acquire a large tract of mineral rights in 2011. Water well geochemical anomalies with coincident ZTEM and mag anomalies have been the focus of a recently completed surface soil geochemical survey and geological mapping. It is expected that unconsolidated Quaternary sediments and Tertiary rock cover will be thick. The mapping program was therefore designed to understand current and historic groundwater movement directions in order to best interpret the geochemical results. During the soil geochemical survey 496 samples were collected and analyzed for pH and subjected to an ionic leach analytical method. The method is well-suited to detecting porphyry deposits buried beneath thick cover and has been proven with several case studies.