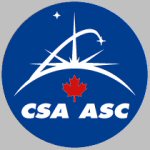 LONGUEUIL, QUEBEC -- (Marketwire) -- 03/07/13 -- Did you know that radiation levels aboard the International Space Station (ISS) are hundreds of times higher than the levels here on Earth? To understand this issue better, Canadian Astronaut Chris Hadfield is analyzing radiation levels on the ISS through a Canadian experiment called Radi-N2. On March 11, he will speak on this subject as well as other aspects of his life and work on board the ISS when he connects via video with close to 1000 grade 9 to 12 students from Bert Church High School in Airdrie, Alberta.

Grade 9 science classes from Bert Church High School are part of the 300 classrooms participating in Let's Talk Science's CurioCity Radi-N2 & You high school action project that was developed to engage Canadian classrooms in an experiment similar to Hadfield's Radi-N2. Over 7,500 students across Canada are completing the project alongside astronaut Hadfield and comparing their radiation results to Hadfield's data through Let's Talk Science's website.

Media are invited to attend the event.

Journalists who cannot be on-site will be able to watch the video connection portion of the event live on the CSA Website.


Date: Monday, March 11, 2013Time: 10:45 a.m. MDT (12:45 p.m. EDT)What: Introduction by Let's Talk Science President, Bonnie Schmidt Presentation on Expedition 34/35 by former CSA Astronaut Robert Thirsk Discussion with Chris Hadfield live from space (20 minutes)Who: Chris Hadfield, CSA Astronaut (via video connexion) Robert Thirsk, Former CSA Astronaut (on site) Bonnie Schmidt, Let's Talk Science President Close to 1000 students from the Bert Church High SchoolWhere: Bert Church High School 1010 East Lake Boulevard, Airdrie, Alberta T4A 2A1
About Expedition 34/35:
- Details on the
mission
-
Videos, animations and pictures
About Let's Talk Science
Let's Talk Science
is an award-winning, national, charitable outreach organization. They create and deliver unique learning programs and services that engage children, youth and educators in science, technology, engineering and math (STEM). They strive to prepare youth for their future careers and role as citizens in a rapidly changing world.
Follow us on :
RSS:
http://www.asc-csa.gc.ca/rss/default_eng.xml
Facebook:
https://www.facebook.com/pages/Canadian-Space-Agency/150629121625960
YouTube:
http://www.youtube.com/user/Canadianspaceagency
Twitter:
http://twitter.com/csa_asc


Contacts:
Canadian Space Agency
Media Relations Office
450-926-4370
media@asc-csa.gc.ca
www.asc-csa.gc.ca

Let's Talk Science
Maggie MacLellan
Communications Officer
226-678-1433
mmaclellan@letstalkscience.ca