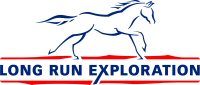 CALGARY, ALBERTA -- (Marketwire) -- 03/07/13 -- LONG RUN EXPLORATION LTD. (TSX: LRE) ("Long Run" or the "Corporation") is pleased to announce its results for the fourth quarter and year ended December 31, 2012 and year end reserve results.

In the fourth quarter, WestFire Energy Ltd. ("WestFire") and Guide Exploration Ltd. ("Guide") completed an all share merger transaction. The management team of Guide is leading the renamed Long Run Exploration Ltd. Long Run is focusing on core properties in the Peace River and Edmonton areas of Alberta. Short to medium term development will focus on Montney oil projects at Peace River and Viking oil projects at Redwater. On a land base of more than 1.8 million net acres, Long Run is actively exploring new concepts while continuing to drive development and growing production in our core areas. Over the long term, it is our intention to build an exploration company with a balanced oil and gas portfolio that focuses on resource plays in western Canada.

Currently, Long Run is producing approximately 24,000 barrels of oil equivalent per day (12,500 barrels of crude oil and NGLs plus 69 Mmcf/d of natural gas), on target with our 2013 budget. Our winter drilling program is approaching completion and we are working to tie-in these wells prior to spring break-up.

All financial, operational, and reserve comparatives are based on historical WestFire information.

2012 HIGHLIGHTS


--  Long Run replaced 927 percent of 2012 production achieving all-in    Finding, Development and Acquisition ("FD&A") costs of $12.10 per boe on    a Proved plus Probable ("P+P") basis, including changes in Future    Development Costs ("FDC"), and achieved Total Proved ("TP") FD&A costs    of $16.46 per boe, including FDC;--  Fourth quarter funds from operations was $55.8 million or $0.48 per    share (basic), (excluding transaction costs of $17.4 million or $0.15    per share (basic));--  Using a fourth quarter funds flow netback of $28.34 per boe (excluding    transaction costs) and 2012 P+P FD&A costs of $12.10 per boe, Long Run    achieved a 2012 recycle ratio of 2.3x;--  Exit production for 2012 of 23,032 boe per day was in-line with    forecasted exit volumes of 23,000 boe per day and an increase of 148    percent (82 percent per share) compared to 2011 exit production of    approximately 9,300 boe per day;--  Long Run successfully divested non-core assets in west central    Saskatchewan for cash proceeds of approximately $180 million, before    closing adjustments. As a result of this transaction, Long Run's 2012    year-end net debt was $293.1 million, which positions Long Run with a    debt to annualized 2012 fourth quarter funds from operations ratio    (excluding transaction costs) of 1.3x, among the lowest in the junior    and intermediate oil and gas sector.--  Long Run's 2013 capital program of $265 million targets to increase    production to average 25,000 boe per day for 2013, with an increase in    liquids production from approximately 11,500 bbls per day at the end of    2012 to an average of approximately 13,400 bbls per day in 2013, an    increase in average crude oil and liquids production in 2013 of    approximately 17 percent.