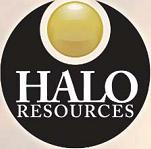 TORONTO, ONTARIO -- (Marketwire) -- 03/07/13 -- Halo Resources Ltd. (TSX VENTURE: HLO)(FRANKFURT: HRLN) ("Halo") and QRS Capital Corp. (TSX VENTURE: QRS) ("QRS") announce that they have entered into a letter of intent to merge and form a combined exploration and development company that will focus on the exploration of the 7,960 hectare Aurum Copper Project (the "Aurum Project") in Chile recently optioned by QRS (see news release of QRS dated February 19, 2013 ). The Aurum Project is situated on the same San Felix fault system that hosts Teck Resources Ltd.'s El Relincho deposit. It is expected that QRS w will begin work shortly on the re-classification and expansion of the historical resources at the Aurum Project and commence the systematic exploration of two identified drill targets.

Merged Entity Highlights


-- The acquisition by QRS of the Aurum Project is the culmination of an 18- month process to assess the potential of some 150 exploration properties throughout South America.-- QRS completed extensive due diligence work on the Aurum Proeject and believes that it has exploration potential to supplement the existing copper deposit.-- Halo has sufficient cash to facilitate the commencement of an structured exploration program at Aurum while continuing to work with its strategic partners to explore its gold and copper-zinc properties in Canada.-- The merger will substantially benefit the capacity of the newly established exploration Company to explore its flagship Aurum Project with the potential to enhance shareholder value.
Marc Cernovitch, President & CEO of Halo, commented that, "This merger brings together the strengths of two promising junior exploration companies, by combining the copper exploration potential of the Aurum project and the financial resources of Halo. We are very excited about this merger and look forward to beginning exploration in the near future."
QRS's CEO, John Seaman, states: "The merger with Halo provides a value-added financial solution at a time when it is increasingly difficult to find funds for exploration, and is a solution that enables us to take forward the exploration of Aurum in a timely manner and ultimately create value for our shareholders."
Terms of the Merger
The merger (the "Merger") is expected to be completed by way of a plan of arrangement under the Business Corporations Act (British Columbia). Under the plan of arrangement, QRS will acquire all of the outstanding common shares of Halo in exchange for units of QRS (the "QRS Units"). Each QRS Unit will consist of one common share of QRS and one half of one whole QRS warrant. Each whole QRS Warrant will entitle the holder to acquire one additional QRS Share for two years from the closing of the transaction at a price equal to the price of any concurrent financing, or such other price as may be subsequently agreed by Halo and QRS. As a result, Halo will become a wholly-owned subsidiary of QRS. QRS will also acquire all other outstanding options and warrants of Halo in exchange for options and warrants of QRS, adjusted for the applicable exchange ratio. The share exchange ratio on the Merger will be such that upon completion of the Merger, QRS (or the "Resulting Entity") will be owned 50% by shareholders of Halo and 50% by shareholders of QRS.
As part of the Merger: (a) the common shares of QRS will be consolidated on a 1.5464:1 basis so that upon completion of the Merger, the Resulting Issuer will have 30 million common shares outstanding (before the completion of any financings), and (b) the Resulting Issuer will have a new name acceptable to both Halo and QRS. Halo or QRS may complete a financing before or concurrently with completion of the Merger. The terms of any potential financing have not been established.
After completion of the Merger, the Resulting Issuer's executive officers and board of directors will consist of the following persons:
Marc Cernovitch, Chairman, Director
Mr. Cernovitch studied Economics at McGill University. He started his career in the financial sector as a stockbroker and has lived and worked in Montreal, Calgary, Vancouver, New York and Toronto. Since leaving the brokerage industry, Marc has focused on corporate development, funding and building companies primarily in the resource and energy technology fields. He has a strong background in corporate governance and finance.
John Seaman, CEO, Director
Mr. Seaman currently serves as CEO & Chairman of QRS Capital Corp. and CFO and Director of Tembo Gold Corp. Mr. Seaman served as CFO of Premier Gold Mines Limited, a mineral exploration company, from August 2006 until July 2012 and as Chief Financial Officer of Pediment Gold Corp., a mining exploration company, from April 2007 until February 2011. Additionally, Mr. Seaman served as the Chief Financial Officer of Wolfden Resources Inc. Mr. Seaman serves as an independent director of several TSX Venture Exchange and Toronto Stock Exchange listed companies. Mr. Seaman received a Bachelor of education degree from Lakehead University in April 1993 and a Bachelor of Science degree in April 1990.
Diego Benalcazar, President, Director
Mr. Benalcazar has been involved in mineral exploration, mining property evaluation and acquisitions throughout Latin America and the Caribbean. He has held managerial and consulting positions with several international mining companies, including Homestake International Minerals Ltd., Pancontinental Mining Ltd. and the U.S. subsidiary of Belgium-based Union Miniere. Mr. Benalcazar was also general manager for several subsidiaries of the Swiss Holderbank Cement Group. He has additionally served as director of ready-mixed concrete for HolcimCementos Caribe SA in Venezuela and CemetosBoyaca SA in Colombia, which included responsibilities in the Caricom trade market. In the past three years, Mr. Benalcazar served as country manager for several Ecometals Ltd. subsidiary companies in Ecuador. As a former president and member of the board of directors of the Ecuadorian Chamber of Mines, Mr. Benalcazar has actively represented the mining industry in discussions with government authorities. Mr. Benalcazar holds a BA in geology from North Carolina State University and has completed the program for management development at Harvard Business School.
Paul Roberts, CFO, Director
Mr. Paul Roberts is Chief Financial Officer, Director of QRS Capital Corp. He has been Chief Financial Officer of the Corporation since November 2010. Mr. Roberts has been a director of Galena Capital Corp., a company listed on the Exchange since September 2009. Since March 2008, Mr. Roberts has served as Financial Manager of Apex Investigation & Security Inc., one of the companies in Thunder Bay, Ontario. Since July 1994, he has been a real estate broker with Apex Realty Services, a private real estate firm.
Derek Cathcart, Director
Mr. Cathcart holds a CMA, B.A. & MBA from the University of Western Ontario and is Managing Partner of First Canadian Property Investments Ltd. and Principal of Cathcart & Associates. From 1998 to 2005, Mr. Cathcart was a Partner of Capital Canada Limited, a recognized leader in providing investment banking services to predominantly mid-market companies. Derek specialized in resource finance for 15 years as a successful investment banker at Toronto Dominion and ABN AMRO, with responsibility for project finance and relationship management. Before becoming an investment banker, Derek held a number of senior financial management and planning positions at Abitibi-Price Inc. and Reed Paper Limited. Mr. Cathcart currently serves on the University Health Network Research Ethics Board as well as the Ontario Cancer Research Ethics Board - Governance Committee.
Tom Healy, COO
Mr. Healy, a mining engineer, is a graduate of the University of Melbourne and holds a postgraduate degree from the Royal School of Mines. He has over 40 years of experience in open pit and underground mine design and operations, and management of base and precious metal, coal, oil sands, diamonds and industrial mineral projects. Mr. Healy is also President of Kamcot International Ltd., an independent company providing management and engineering services to the international mining community.
Continuing with the business combination in an Advisory Board position:
James Rogers
Mr. Rogers is a registered Professional Geoscientist (Ontario) with over 30 years' experience in the Canadian mining industry. Until recently, Mr. Rogers was a Director, President and CEO of Mega Precious Metals Inc. (TSX VENTURE: MGP) and prior to that, he was the Regional Exploration Manager for Goldcorp Inc. (TSX: G) located in Ontario's Red Lake Gold Camp. He was awarded the CIM Professional Proficiency metal in 1988 when he was Chief Mine Geologist at Dickenson Mine, predecessor to the current Red Lake Gold Mines. The first exploration drill holes into what ultimately became Goldcorp's High Grade Gold Zone were drilled on Mr. Rogers's watch. While at Eskay Creek Mine as Chief Geologist, he was part of the team that received the E.A. Schultz Award for Mine Development.
Lynda Bloom
Ms. Bloom has 30 years of leadership experience in the mining industry, which includes responsibility for project generation, financing and regulatory compliance. After earning an M.Sc. at Queen's University in Geological Sciences, she gained experience as an exploration geochemist planning and interpreting geochemical surveys across Canada, and in many South American and African countries. She is recognized as a world expert on assay methods and has travelled extensively worldwide to review sampling and analytical procedures. Over the past 20 years, she has also acted as a consultant to some of the largest exploration and mining companies in the world including Barrick, Falconbridge, AngloAmerican and Cameco. She is a Director of the Prospectors and Developers Association of Canada and recently completed her term as Chair of the Canadian Institute of Mining and Metallurgy - Toronto branch. She also serves on several government advisory boards.
Nick Demare
Since May 1991, Mr. Demare has been the president of Chase Management Ltd., a private company which provides administrative, management and financial services to private and public companies engaged in mineral exploration and development, gold and silver production, oil and gas exploration and production, and venture capital. He also currently serves as an officer and director of other public reporting companies, including Batero Gold Corp., Mirasol Resources Ltd., Tasman Metals Ltd. and East West Petroleum Corp. Mr. Demare holds a bachelor of commerce degree from the University of British Columbia and is a member in good standing of the Institute of Chartered Accountants of British Columbia.
Secured Loan by Halo
Halo has agreed to lend to QRS up to $500,000 by way of a secured loan for working capital purposes. The term of the loan will be 1 year and will be secured by a general security agreement over QRS's assets and property.
Closing Conditions
-- Completion of the Merger is subject to a number of conditions, including the following:-- completion of due diligence with results satisfactory to each party;-- execution of a definitive arrangement agreement;-- approval by the shareholders of both Halo and QRS to the Merger at joint meetings expected to be held in the second quarter to 2013;-- court approval for Halo;-- receipt by Halo and QRS of fairness opinions from their respective financial advisors;-- all representations and warranties of each party being true, and all covenants of each party having been complied with, at closing;-- receipt of all required third party consents;-- receipt of all required regulatory approvals, including the approval of the TSX Venture Exchange;-- the absence of a material adverse change in the business, financial condition, assets or operations with respect to each party; and-- notices of dissent given by holders of less than 3% of the outstanding shares of Halo.
No assurances can be given that the Merger will be completed, that the conditions to closing will be satisfied, or that the terms of the Merger will not change materially from those described in this news release.
About Halo Resources Ltd.
Halo is a Canadian-based resource company focused on the acquisition of near production base and precious base metal deposits.
About QRS Capital Corp.
QRS is a mineral exploration company focused on exploration and development stage copper and gold targets in South America, particularly in Chile, Peru and Mexico.
ON BEHALF OF THE BOARDS OF DIRECTORS
Marc Cernovitch, President and Chief Executive Officer
John Seaman, Chairman & Chief Executive Officer
Forward-Looking Information
This news release contains certain "forward-looking information" within the meaning of applicable Canadian securities laws. Forward-looking information is frequently, but not always, characterized by words such as "plan," "expect," "project," "intend," "believe," "anticipate", "estimate" and other similar words, or statements that certain events or conditions "may" or "will" occur. Forward-looking information in this news release includes, but is not limited to, statements with respect to the negotiation and final terms of a definitive agreement with respect to the merger, the completion of the merger, the business plans and strategies of the resulting issuer, the development of the Aurum Project and the realization of the potential, if any, at the Aurum Project. The reader is cautioned not to place undue reliance on forward-looking information. Forward-looking information is based on certain assumptions, opinions and estimates of management at the date the information is given and is subject to a variety of risks and uncertainties that could cause actual events or results to differ materially from those projected in the forward-looking information. These assumptions include, but are not limited to, no material adverse change in the business or affairs of either QRS or Halo. Factors that could cause the forward-looking information to differ materially in actuality include risks typical of operating in the mining industry, changes in gold and other metal prices, fluctuations in currency exchange rates and the failure to obtain the required shareholder and regulatory approvals for the merger. More information about the risks and uncertainties affecting QRS and Halo can be found in QRS's and Halo's filings posted on SEDAR at
www.sedar.com
. Neither of QRS and Halo undertakes an obligation to update forward-looking information if circumstances or management's estimates or opinions should change, except in accordance with applicable laws
Investors are cautioned that, except as disclosed in the management information circular to be prepared in connection with the transaction, any information released or received with respect to the transaction may not be accurate or complete and should not be relied upon. Trading in the securities of Halo and QRS should be considered highly speculative.
The TSX Venture Exchange has in no way passed on the merits of the proposed transaction and has neither approved or disapproved the contents of this press release. Neither TSX Venture Exchange nor its Regulation Services Provider (as that term is defined in the policies of the TSX Venture Exchange) accepts responsibility for the adequacy or accuracy of this release.


Contacts:
Halo Resources Ltd.
Marc Cernovitch
President and Chief Executive Officer
(416) 619-9010
mcernovitch@halores.com
www.halores.com

QRS Capital Corp.
John Seaman
Chairman and Chief Executive Officer
(807) 474-9898
jseaman@qrscapital.com
www.qrscapital.com