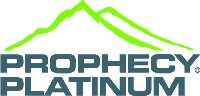 VANCOUVER, BRITISH COLUMBIA -- (Marketwire) -- 03/06/13 -- Prophecy Platinum Corp. ("Prophecy Platinum" or the "Company") (TSX VENTURE: NKL)(OTCQX: PNIKF) reports the release of its unaudited interim consolidated financial statements for the three and nine month periods ended December 31, 2012 (the "Q3 Financial Statements") and the related management's discussion and analysis (the "Q3 MD&A"). The Company is also pleased to provide an update on its Wellgreen PGM-Nickel-Copper project in the Yukon Territory and its Shakespeare PGM-Nickel-Copper project in Ontario, Canada. Further information about the Company, including the Q3 Financial Statements, Q3 MD&A and technical information on each of the Company's projects, are available on the Company's website at www.prophecyplatinum.com and on SEDAR at www.sedar.com.

President's Message

In early February, Prophecy Platinum released the final results of its 11,000 metre 2012 exploration drill program at the Company's 100%-owned Wellgreen project. Some of the best results to date on the project were seen, with fourteen of fifteen drill holes showing significant mineralization across approximately two kilometres of the existing mineral resource area.

The results from our 2012 drill program indicate wide intervals of impressive mineralization on a grade and thickness basis. Six of these drill holes exceeded a grade thickness value of over 500 gram-metres of platinum equivalent and two drill holes returned nearly 1000 gram-metres, highlighting the strength of the Wellgreen system. In addition, the majority of these zones remain open to further expansion at depth and along trend.

Over the past several months our Wellgreen team has been integrating the geologic information from the 2012 drill program and updating the geologic model for the project. We are finding a nearly continuous zone of disseminated Platinum Group Metals ("PGM"), nickel and copper mineralization in ultramafic intrusive rocks of up to 200-500 metres in thickness, with a higher grade package of ultramafics lower in the section of up to 150-300 metres that contains substantially higher PGM content. This work will continue over the coming months ahead of the 2013 field season and will allow for the development of priority targets for testing in 2013.

In addition, geochemical and geophysical surveys have highlighted targets both to the west and to the east of the existing resource area which are of similar size to the Wellgreen system itself. Concurrent exploration drilling is planned for these areas which include the Far West, Quill, and Burwash areas. These targets are completely outside of the existing resource area and we believe they have the potential to significantly add to the existing substantial open pit resources defined at the Wellgreen project.

The primary objectives of our 2013 drilling program at the Wellgreen project are to upgrade Inferred category resources to Measured and Indicated and test priority expansion targets that have potential to add near surface higher grade material to the life of mine plan.