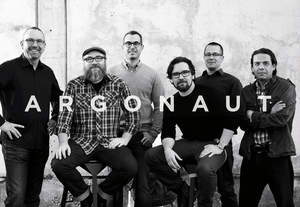 SAN FRANCISCO, CA -- (Marketwire) -- 03/05/13 -- After a decade working together at Goodby, Silverstein & Partners and Wieden+Kennedy, creative team Hunter Hindman and Rick Condos, along with industry veteran Jordan Warren, today announced the launch of ARGONAUT, an advertising agency based in San Francisco (www.ArgonautInc.com). Joining them as founders are Max Heilbron as Head of Strategy, Robbie Whiting as Head of Creative Technology and Production, and Conal O' Doherty as Head of Growth.

"We've created ARGONAUT to help clients tackle their increasingly complex business problems, not just their advertising," said Jordan Warren, President. "Starting with a clean slate freed us up to re-think the kind of talent to assemble, and how best to have them work together to solve these unique challenges. With the backing of Project: WorldWide, a global holding company that shares our independent spirit, we'll also be able to scale quickly to service these clients."

"ARGONAUT is about people first -- the best talent teamed with the bravest clients. Lots of agencies make hit lists of brands they'd kill to work on. We have a list of people we'd kill to work with, again or for the first time," said Rick Condos, Co-Chief Creative Officer. "In our experience, it's people who make great work, not the brands they work for. So we are targeting those courageous clients that want to make history instead of repeat it, and create groundbreaking work that not only solves their business problem, but is actually wanted in the world."

"Everyone who walks through our door is expected to be a creative," said Hunter Hindman, Co-Chief Creative Officer. "That's why our founding partners are who they are. For example, Robbie is as important to the creative process as he is in developing innovative technology and managing production. Max doesn't just lead strategy, he's instrumental in the formation of our ideas from the start, informing them with brand planning, communications insights and analytics. While Conal looks for and develops relationships with clients who respect this approach, and new talent for us to tap into that are drawn to this way of working."

About the ARGONAUT Team:

Hunter Hindman and Rick Condos
Chief Creative Officers

Over the past decade Rick and Hunter have partnered at both Goodby, Silverstein & Partners and Wieden+Kennedy Amsterdam. They have been honored by Cannes, The One Show, Art Director's Club, D&AD, Epica, AICP, and many more. They have produced numerous Super Bowl spots for many different clients, and were named two of the top 20 creative directors worldwide by Creativity magazine, while also twice winning Campaign of the Year honors by the same publication. Further, they were awarded International Campaign of the Year by Campaign magazine and received the prestigious Vision award by the New York Art Director's Guild.

At Goodby, Silverstein & Partners, their responsibilities included helping to run HP, both during the "+HP" effort and "The Computer is Personal Campaign." For Frito-Lay, they shepherded Doritos' "Crash The Super Bowl" (now in its 7th year) and "Hotel 626" (widely regarded as one of the most innovative digital efforts of the 2000s). Under their guidance, they grew the Frito-Lay business from just Doritos to a portfolio including Cheetos, Fritos, Tostitos, Ruffles and Rold Gold. They ran the Chevrolet account. And they pitched and won Dickies, TD Ameritrade and Cisco, repositioning each of those brands with dynamic, integrated campaigns. During their tenure, Goodby, Silverstein & Partners won Agency of the Year twice, Agency of the Decade, and Digital Agency of the Year at Cannes.