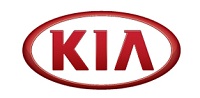 LONDON, UNITED KINGDOM -- (Marketwire) -- 03/05/13 -- Editors Note: There are 3 photos accompanying this press release.

Looking every centimetre a road-legal racer, Kia's new provo concept, unveiled at the 83rd Salon International De l'Auto in Geneva, mixes ultra-modern technology with a self-confident and agile look to deliver an exciting new B-segment car for enthusiasts.

The sleek, low, yet muscular coupe-style hatchback mixes a petrol-fuelled turbo-charged engine with clever regenerative-electric motors to bring a smart-hybrid solution to this fun-focused concept car that point to Kia Motors' future B-segment expansion plans.

This is a car designed for fun - pure and simple. Every curve, crease and line combines to bring provo to life with a single purpose - to delight and entrance its owner and to bring a smile to the driver's face. The car is meant to be cheeky and cheerful in its compactness and to hint at the fun awaiting on the open road.

Created to deliver a new interpretation of the DNA from sporting coupes of the past with all the advantages of up-to-the-minute technology and materials, provo blends a clean, simple yet muscular exterior with a stunning interior treatment mixing high-tech and luxury materials that will set pulses racing whether on busy city streets or at the race-track.

From its steep leading edge featuring an aero-style splitter, carbon-fibre panels and tiny LED cluster front lights, over the long bonnet and sculpted flanks, visor-look windscreen to the sharply cut-off rear treatment (also featuring an aerodynamic splitter with an adjustable vent system to direct airflow), the provo looks every inch a purposeful performer.

Described by Gregory Guillaume, Chief Designer at Kia's European styling base in Frankfurt, as "an emotional and muscular car aimed at delivering pure fun and performance for today's city-based enthusiast driver who longs for the curves of the open road," the Kia provo isn't just a styling exercise. It combines a 1.6-litre Turbo GDi engine producing 204 ps with smart-4WD-hybrid technology from an electric motor delivering an additional power surge to the rear wheels when required and also allowing low-speed electric-only motion. A seven-speed DCT transmission - Kia's first - completes the impressive technical package.

Guillaume went on: "This is entirely a car for European tastes and conditions. Designed purely at our Frankfurt studios the provo was conceived as a confident and single-minded statement of dynamism and energy to deliver a new sense of fun into the B-segment. The potent shaping displays a balanced and refined outline within a compact overall shape and the tiny front and rear overhangs enhance the balance within its proportions."

Clearly a car from Kia, the compact provo which is 3.88-metres long, 1.77-metres wide and 1.35-metres tall, introduces itself with a steep front nose and carbon fibre lower valance that immediately convey a sense of purpose.

Hidden behind a single piece of glass is the latest take on the Kia's 'tiger nose' grille treatment linking straight into the Schreyer-inspired headlamp units that are made up of more than 850 tiny LEDs. The programmable LEDs can be used to provide daytime running lights, full beam or even race-style configurations - as well as more humorous and decorative displays to add to provo's sense of fun!