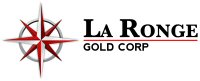 VANCOUVER, BRITISH COLUMBIA -- (Marketwire) -- 03/04/13 -- La Ronge Gold Corp. (TSX VENTURE: LAR) -

HIGHLIGHTS


--  Hole PR13-151 drilled 633.61 grams per tonne of gold (g/t Au) over 4.08    m, including individual assays of 5.14 g/t Au over 0.77 m, 13.03 over    0.90 m and 4,279 g/t Au over 0.60 m--  Hole PR13-151 represents the best gold grade drilled to date in the La    Ronge gold camp--  PR13-150 is drilled outside the deposit targeting one vein-structure    extension; a coincident magnetic break at this location indicates a    cross-cutting structure--  Preview A and Preview North Prospects, two new prospects, are being    drilled on strike from Preview SW Gold Deposit.--  Twenty (20) Drill holes completed to date testing mineralization outside    of the Preview SW deposit.--  All the drill holes released to date confirm Preview SW Gold Deposit is    open for expansion in all directions--  Engineering and Environmental studies are underway on the Preview SW    Gold Deposit
La Ronge Gold Corp. (the "Company") has received additional drill assays from its Preview Property located in north-central Saskatchewan. The holes released to date were drilled on the northeast and southwest margins of the Preview SW gold deposit, testing for extensions of gold mineralization outside the current resources as well as testing near surface gold mineralization within the deposit. Hole PR13-151 was designed to test one vein-structure outside the resource area. An obvious magnetic break may represent a cross-cutting structure at this location.
Drill Hole PR13-151, drilled 75 m outside the defined resource to the northeast, intersected:
--  633.61 g/t Au over 4.08 m starting at 203.78 m including:    --  1,123.25 g/t Au over 2.30 m including        --  5.14 g/t Au over 0.77 m, 13.03 over 0.90 m, and 4,279 g/t Au            over 0.60 m
Assays from the initial holes of the program (PR13-144 to PR13-150) were previously released on February 4 and 26, 2013. Mineralized intervals are based on samples that vary in width from 0.6 m to 0.92 m utilizing 0.20 g/t gold cut-off levels with a maximum internal dilution of 0.86 metres. The attitude of mineralized intervals varies, and reported mineralized intersections may not represent true widths. Please follow this link to view the current area of drilling:
http://www.larongegold.com/wp-content/uploads/2013/02/PSW-Drillhole-location-map-Feb-20131.jpg
2013 Drilling:
The primary objective of the 2013 program is to test mineralization outside the Preview SW Gold Deposit resource both along strike to the northeast and southwest as well as down-dip. Holes have been completed on the Preview A prospect as well as the Preview Adit prospect, which are located 430 m and 2620 m northeast, respectively, in the same northeasterly trending structural corridor that hosts the Preview SW deposit. Results from these holes will be released when assay results are received.
Company President and CEO Rasool Mohammad comments: "The spectacular results we received from hole PR13-151 are the highest grades reported in the La Ronge Gold belt to date. It is important to note that this intercept is outside the limits of our resource estimation blocks and should help in enlarging the deposit."