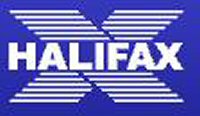 HALIFAX, UNITED KINGDOM -- (Marketwire) -- 03/28/13 -- The average cash ISA balance across England and Wales is GBP 8,844, according to Halifax; equivalent to a third (33%) of national average pre-tax annual earnings(1) of GBP 27,039.

There are significant differences in average ISA balances depending on age, location and gender. Savers aged 25 to 34 have an average balance of GBP 2,712, which is less than half of the current annual Cash ISA allowance of GBP 5,640. The average balance increases to GBP 4,389 for those aged between 35 and 44 and again to GBP 7,330 for customers between 45 and 54 years of age; all well below the national average.

Unsurprisingly, older savers have higher balances. Those in the 55 to 64 age band have an average balance of GBP 11,809, which is a third above the national average; rising to GBP 15,035 for savers over the age of 75 (See Table 1).

Indeed, industry(2) figures show that the proportion of savers with ISAs valued at GBP 15,000 or more is highest among the 65 plus age group.

Richard Fearon, Head of Halifax Savings, comments:

"Our research shows that age is a significant factor in determining the size of an ISA holding. Older savers, not surprisingly, have the highest ISA balances as they have had longer to accumulate savings whereas savers between 25 and 54 have an ISA balance considerably lower than the national average.

"Savers aged between 25 and 54 make up over 70% of all taxpayers and, therefore have the greatest chance to benefit from using their full ISA allowance. Just 15% of savers that have funded their ISA with us this year have reached the maximum limit, so the potential for further tax free saving over the next month is huge."

ISA balances vary sharply between areas

Regionally, the highest average balance is held by savers in East Anglia (GBP 9,512) and the lowest is in the North East (GBP 8,220); a difference of 16%. (See Table 2).

Whilst the average ISA balance of GBP 8,844 is equivalent to a third of gross annual earnings, this proportion is highest in Wales (39%) and lowest in London (24%). At a local area district (LAD) level, the differences are much greater. ISA customers in South Buckinghamshire have the highest average balance, which at GBP 11,532 is 124% higher than in Hackney - which has the lowest (GBP 5,137).

South Buckinghamshire is followed by Derbyshire Dales (GBP 11,461), Chiltern (GBP 11,454) and Christchurch (GBP 11,317). These are all areas characterised by an aging population. (See Table 3).

Sixteen of the 20 LADs with the highest average balances are in southern England; the four from the north are Fylde in Lancashire (GBP 11,078), Staffordshire Moorlands in the West Midlands (GBP 10,898) and Hambleton in North Yorkshire (GBP 10,891), as well as Derbyshire Dales.

At the other end of the range, seven of the ten lowest ISA savings areas are in London. Besides Hackney, the other areas with the lowest balances are Newham (GBP 6,043), Southwark (GBP 5,643) and Lewisham (GBP 5,909). These are all areas with a younger than average population. (See Table 4).