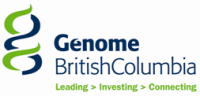 VICTORIA, BRITISH COLUMBIA -- (Marketwire) -- 03/28/13 -- The largest research project ever conducted in the Vancouver Island Health Authority is underway thanks to $10 million in funding from Genome BC, Genome Canada, the Vancouver Island Health Authority and other partners. Researchers led by Dr. Andrew Penn, a Victoria-based neurologist, aim to develop a quick and inexpensive test to accurately diagnose minor stroke, or transient ischemic attack (TIA).

Of more than 50,000 Canadians who experience difficult-to-diagnose TIAs every year, 5,000 will soon progress to full-blown stroke, most within a few days. Stroke is the leading cause of adult disability in Canada. Immediate diagnosis and treatment of TIAs can prevent stroke, but many conditions including migraines, can look like a minor stroke, leading to expensive neuroimaging testing and inconclusive results.

The research team, co-led by Dr. Christoph Borchers at the UVic-Genome BC Proteomics Centre in Victoria and Dr. Shelagh Coutts from the University of Calgary, is using state-of-the-art genomics and proteomics technologies to develop a blood test that can diagnose TIA for a fraction of the cost of expensive medical imaging using CT or MRI scans. The test will help physicians decide appropriate next steps in treatment.

"Patients having a heart attack can be diagnosed through a blood test almost immediately," says Dr. Penn, principal investigator and medical lead for Vancouver Island Health Authority's stroke program. "With a similar blood test for patients having a TIA, we can prevent 80 strokes every year on Vancouver Island - 4,000 across Canada - through early diagnosis that allows us to give the right patient the right treatment at the right time."

"Partnering with the Vancouver Island Health Authority on this work is enabling genomics and proteomics to make a tangible impact on the healthcare system and stroke patients in British Columbia and beyond," said Dr. Alan Winter, president and CEO, Genome BC. "This is genomics in action and visibly demonstrates the uptake of applied research to clinical care - bench to bedside in this instance will mean less people will suffer from stroke and stroke associated complications."

"We are excited at the momentum we are creating on Vancouver Island to build research collaborations and our capacity for world-class health research," said Vancouver Island Health Authority board chair Don Hubbard. "Dr. Penn has made significant contributions to quality stroke care through his research to date, and this new project will offer hope to stroke patients worldwide for profound improvements to care."

The research team is a collaboration of researchers from the Vancouver Island Health Authority, University of Alberta, Heart and Stroke Foundation of Canada, University of Victoria, University of British Columbia, LifeLabs and PROOF Centre of Excellence. The project is funded through Genome Canada's recent Large-Scale Applied Research Competition in Genomics and Personalized Health with contributions from Genome BC, Genome Canada, Vancouver Island Health Authority, Alberta Innovates - Health Solutions, the Heart and Stroke Foundation of Canada, Bruker Daltonics Inc, LifeLabs and the Provincial Health Services Authority.