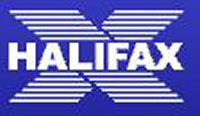 HALIFAX, UNITED KINGDOM -- (Marketwire) -- 03/28/13 -- The key findings for 2013 are:


--  Pay gap narrowing as women have fared better than men in the financial    downturn--  Since 2009 male unemployment has fallen while women have seen an    increase--  Women less inclined than men to believe they are living comfortably, and    more likely to say money is tight--  Women's savings balances are larger than men's, and men are more likely    to have no savings at all--  While both are equally likely to save into a company pension scheme,    women are less likely to have their own personal pension--  Men are more confident than women over the outlook for house prices--  Single women are more likely than single men to own their own home, but    among those who haven't bought a home women are more pessimistic about    their prospects
Anthony Warrington, director for
Halifax
, said:
"In 2013 the financial divide between men and women remains pronounced, however in some areas the gap continues to close.
"It is positive that the pay gap between the sexes continues to reduce and that men and women are equally likely to save into a corporate pension scheme. In this regard, recent legislation in these areas should help to see positive movements in both of these areas in the coming years. However, in terms of outlook we can still see significant variations between the haves and have nots for both sexes.
"While women have a higher level of homeownership, those who are not on the housing ladder are more pessimistic than men about their prospects here - something which may be partly explained by the higher level of male employment.
"However, some differences are simply down to demographics and will be harder to change. An example is female longevity which goes some way to explain why more women than men own their own homes, and also why men tend to have higher retirement incomes."
PAY AND JOBS
Pay: Gap continues to narrow but inequality remains
The gap between men and women's earnings has narrowed over the past decade as women's earnings have risen faster than men's. Women's earnings for full-time employees have increased by 37%, on average, in the last ten years compared with a 30% rise for men, reducing the premium for male earnings from 40% in 2002 (GBP 27,829 against GBP 19,911).
Women's earnings have fared better during the financial and economic downturn, rising by an average of 13% between 2007 and 2012 compared with a 7% increase for men.
Nevertheless, men in full-time employment continue to be paid significantly more than women in full-time employment. In 2012, average male earnings were GBP 36,156; 32% higher than average female earnings of GBP 27,291.
Employment trends: Economic environment hits women harder
Both men and women have been badly affected during the current economic downturn, but unemployment has affected women particularly badly. The number of women claiming unemployment benefits has more than doubled over the past five years, rising by 144%, more than double the 71% increase in the number of men on the unemployment claimant count.