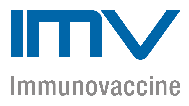 HALIFAX, NOVA SCOTIA -- (Marketwire) -- 03/28/13 -- Immunovaccine Inc. (TSX VENTURE: IMV), a clinical stage vaccine company, today announced its financial and operational results for the year ended December 31, 2012.

"2012 was a year of impressive achievement and advancement for Immunovaccine," commented John Trizzino, CEO of Immunovaccine. "The Company reached important milestones during the year, all of which resulted in greater visibility within the industry, validation of our platform technology and programs, and ultimately, the enhancement of Immunovaccine's value. I'm particularly proud of the fact that these achievements came from the broad utilization of our technology platform, DepoVax™, in cancer and infectious diseases."

Highlights of 2012 and First Quarter of 2013


--  DPX-Survivac Vaccine for Advanced Ovarian Cancer - Immunovaccine    released positive results from its Phase 1 clinical trial of DPX-    Survivac, an ovarian cancer vaccine candidate. Clinical data showed that    all patients treated with the vaccine therapy produced targeted immune    responses and that there were multiple strong responders among this    group who presented circulating target specific T cells (CD8 T cells) in    their blood. The presence of circulating CD8 T cells is critical in    treating cancer because these particular T cells are implicated in    identifying cancer cells, infiltrating tumors and killing cancer    targets.--  DPX-0907 Vaccine for Breast and Ovarian Cancer - The Company signed an    Investigator-Initiated Study Agreement for the ongoing evaluation of its    DPX-0907 vaccine candidate in patients with breast and ovarian cancer.    Immunovaccine expects the Phase 1/2 study, which will be funded by the    investigator's research organization, to be initiated during the fourth    quarter of 2013. This vaccine candidate has been shown to be well-    tolerated while generating specific polyfunctional T cell responses and    triggering increases in antigen-targeted CD8 T cells in a completed    Phase 1 trial. These positive Phase 1 results were published in the    peer-reviewed Journal of Translational Medicine.--  Infectious Diseases - Expanded Internal Program and Collaboration with    NIH - In addition to its cancer vaccine work, Immunovaccine is also    focused on aggressively advancing a broad infectious diseases vaccine    pipeline with specific programs targeting areas such as anthrax, malaria    and RSV. As part of this work, the Company has aligned with the National    Institutes of Health (NIH) to develop vaccines for anthrax and malaria.    Studies conducted by the NIH in the area of anthrax showed anthrax    vaccines formulated with Immunovaccine's DepoVax technology provided a    more rapid and long-lasting immune response as compared to the FDA-    licensed anthrax vaccine, BioThrax. Based on this data, Immunovaccine    intends to initiate additional studies of DepoVax™-based anthrax    vaccines in 2013. The Company also reported positive results from early    malaria studies conducted by the NIH using Immunovaccine's DepoVax™    technology. At the same time, RSV studies are being advanced    independently by Immunovaccine and the Company plans to move this    program into Phase 1 trials in the near term.--  Financing, equity and non-dilutive funding - In the last year,    Immunovaccine has dedicated itself to being capital efficient in support    of our ambitious clinical development plans, successfully raising $4.4    million while leveraging an additional $6.0 million in non-dilutive    funding. Immunovaccine will continue to use a combination of strategic    partnerships, non-dilutive financing and equity to support its    development programs and in turn drive value creation.--  Recognized in the industry as the "Best Early-Stage Vaccine Biotech" at    the 5th Vaccine Industry Excellence (VIE) Awards - The "Best Early-Stage    Vaccine Biotech" was awarded to Immunovaccine based on the Company's    strong early clinical trial results in immunotherapy and key    collaborations that have expanded its product pipeline in infectious    diseases, addiction and biodefense vaccines.