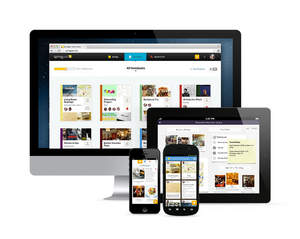 Springpad 4.0 Family Shot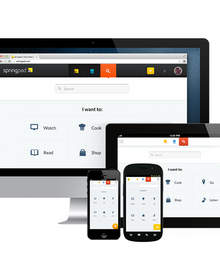 Springpad Actions Family Shot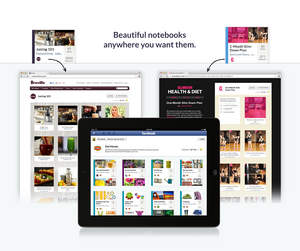 Springpad Embeddable Notebooks Composite



BOSTON, MA -- (Marketwire) -- 03/27/13 -- Springpad, the personal assistant app that helps consumers remember what's important and get things done, today announced the company is launching its digital marketing solution for brands and publishers. Springpad's Embeddable Notebooks are an extension of its award-winning digital Notebooks. As part of this announcement, more than 15 brands and publishers launched embedded Notebooks, including Glamour, TripAdvisor, Snooth, Del Monte, Breville and Wayfair.

Also launching today is Springpad 4.0, a major app redesign that includes Springpad Actions to give users instant in-app search results based on their expressed interests and context when they're ready to get something done. Springpad's major app redesign also makes saving and accessing what's important to the consumer faster and more effortless.

"Because we live in such a fast-paced, noisy world, brands and publishers see Springpad as a more effective way to engage with their customers and make their content more relevant, useful and accessible whenever and wherever their audience is making everyday life decisions," said Jeff Chow, co-founder and CEO of Springpad. "What excites brands and publishers about Springpad is that our opt-in engagement platform extends the customer relationship by offering them ongoing, direct access to consumers who have overtly expressed interest in their products and services."

Springpad Embeddable Notebooks Increase Engagement: Consumers use Springpad throughout the day as their personal assistant to help them remember what's important and to get things done across the web, mobile devices and tablets. Springpad Embeddable Notebooks give publishers and brands a unique opportunity to stay engaged with consumers with relevant information anytime and anywhere they are making critical decisions.

"Since our Notebooks are dynamic and easy for brands and publishers to update with timely information and offers, they foster ongoing and lasting engagement in a useful and welcoming way long after the consumer has left their websites," Chow said.

How Embeddable Notebooks work: Brands and publishers can quickly create and update curated Notebooks with their existing content, useful information and relevant offers. The Notebooks can be easily embedded alongside a brand or publisher's site content or on Facebook pages, similar to inserting a YouTube video.