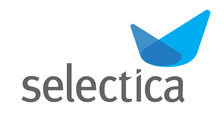 SAN MATEO, CA -- (Marketwire) -- 03/27/13 -- Selectica (NASDAQ: SLTC), provider of software that accelerates sales cycles and streamlines contract processes, today announced that the Sierra Club has chosen Selectica Contract Lifecycle Management (CLM) to streamline its contract management processes and manage its contract database.

"With an ever-growing number of contracts, we realized that it was essential to deploy a contract management system to better manage our diverse process," said Dave Simon, Sierra Club's Director of Information Technology. "The idea of a cloud-based, centralized repository is extremely appealing, and we expect Selectica CLM to go beyond storage by providing us with state-of-the-art, user-friendly tools to efficiently generate, monitor and track each contract throughout its entire life cycle."

"Sierra Club has been evolving their business since 1892, and that includes assessing and reassessing the way they can most effectively manage their business relationships," said Kamal Ahluwalia, Selectica Chief Marketing Officer. "We're greatly looking forward to being a key business tool for them as they create and maintain the contracts that help them encourage the public to protect and enjoy the environment."

Selectica CLM streamlines contract processes, from request, authoring, negotiation, and approval through ongoing obligations management, analysis, reporting, and renewals.

About Selectica
Selectica (NASDAQ: SLTC) develops innovative software that the world's most successful companies rely on to improve the effectiveness of their sales and contracting processes. Our guided selling, sales configuration, and contract lifecycle management solutions support the Global 2000 and growing mid-size firms in closing billions of dollars' worth of business each year. Our patented technology, delivered through the cloud, makes it easy for customers in industries like high-tech, telecommunications, manufacturing, healthcare, financial services, and government contracting to overcome product and channel complexity, increase deal value, and accelerate time to revenue.

For more information:

•Visit the Selectica website to learn more about the company and its products and customers (http://www.selectica.com)•Follow @Selectica_Inc on Twitter to stay up to date with industry news and updates (http://twitter.com/Selectica_Inc)•Visit "Done Deal," the Selectica blog, to read articles, advice, and commentary on how to optimize deal processes (http://www.selectica.com/blog)•Watch Selectica videos on YouTube to see what Selectica and its products can do (http://www.youtube.com/user/SelecticaVideos)•Browse the Selectica resource center to find guides and resources on how to improve sales and contracting processes (http://www.selectica.com/resources)

About Sierra Club
The Sierra Club is America's largest and most influential grassroots environmental organization with more than 2.1 million members and supporters nationwide. In addition to creating opportunities for all people to have meaningful outdoor experiences, the Sierra Club works to safeguard the health of our communities, protect wildlife, and preserve our remaining wild places through grassroots activism, public education, lobbying, and litigation.
For more information, visit http://www.sierraclub.org.

Forward-Looking Statements
Certain statements in this release and elsewhere by Selectica are forward-looking statements within the meaning of the federal securities laws and the Private Securities Litigation Reform Act of 1995. Such statements may include, without limitation, statements regarding business outlook, assessment of market conditions, anticipated financial and operating results, strategies, future plans, contingencies and contemplated transactions of the company. Such forward-looking statements are not guarantees of future performance and are subject to known and unknown risks, uncertainties and other factors which may cause or contribute to actual results of company operations, or the performance or achievements of the company or industry results, to differ materially from those expressed, or implied by the forward-looking statements. In addition to any such risks, uncertainties and other factors discussed elsewhere herein, risks, uncertainties and other factors that could cause or contribute to actual results differing materially from those expressed or implied for the forward-looking statements include, but are not limited to the on-going global recession; fluctuations in demand for Selectica's products and services; government policies and regulations, including, but not limited to those affecting the company's industry; and risks related to the company's past stock granting policies and related restatement of financial statements. Selectica undertakes no obligation to publicly update any forward-looking statements, whether as a result of new information, future events or otherwise. Additional risk factors concerning the company can be found in the company's most recent Form 10-K, filed by the company with the Securities and Exchange Commission.