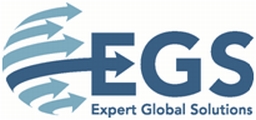 PLANO, TX -- (Marketwire) -- 03/27/13 -- Expert Global Solutions (EGS), a global leader in the Business Process Outsourcing (BPO) industry, announced today that it was named to the Global Outsourcing 100® list. This recognition is provided by the International Association of Outsourcing Professionals® (IAOP®) and is updated each year to provide information about the world's best outsourcing providers. EGS was named to the Leaders category based on the following evaluation criteria:

•Size and Growth •Customer Satisfaction •Depth of Competence •Management Capabilities

"As applicants continually raise the bar and as the outsourcing industry continues to grow and mature in many markets, competition is tougher," said Jag Dalal, Managing Director of Thought Leadership, IAOP and chairman of the judges' panel. "Being named to The Global Outsourcing 100 is a great achievement, particularly given the strong competition, and we are proud to recognize EGS for their excellence."

The Global Outsourcing 100® list includes global companies across all outsourcing service domains, including: business process outsourcing (BPO), information technology, facility services, real estate and capital asset management, manufacturing, and logistics. The 2013 Global Outsourcing 100 lists with rankings are published in the special advertising feature produced by IAOP in conjunction with Fortune Custom Content in the May 20 Fortune 500 issue of FORTUNE® magazine.

Commenting on the recognition, Jack Jones, EGS Executive Vice President and COO, stated, "It is a tremendous honor to be recognized by IAOP as a leader in our industry. We value the role that IAOP plays in providing objective, thorough assessments of companies that perform services in the BPO marketplace. This honor is a recognition of our end-to-end customer lifecycle capabilities, as well as a credit to our clients and employees who work together to enhance the customer experience and drive positive business outcomes every day."

About EGS
Expert Global Solutions, Inc. is the holding company for APAC Customer Services, Inc. and NCO Financial Systems, Inc. EGS, through its APAC and NCO company brands, is a leader in addressing the needs of its customers as a fully scaled and global partner serving all aspects of the CRM and ARM customer lifecycle, which offers clients the unique complement of scale and a customized service delivery platform. EGS is an equal opportunity employer. For more information, visit EGS's website: www.egscorp.com.

About IAOP
The International Association of Outsourcing Professionals® (IAOP®) is the global, standard-setting organization and advocate for the outsourcing profession. With more than 120,000 members and affiliates worldwide, IAOP helps companies increase their outsourcing success rate, improve their outsourcing ROI, and expand the opportunities for outsourcing across their businesses. To learn more, visit http://www.IAOP.org.