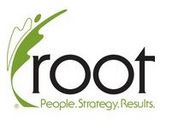 SYLVANIA, OH -- (Marketwire) -- 03/26/13 -- Root Inc., the strategy execution consulting company, today announced the results of a survey conducted by Kelton titled "America's Workforce: A Revealing Account of What U.S. Employees Really Think About Today's Workplace." The study, which analyzed the responses of more than 1,000 U.S.-based employees, uncovers where employees would like to see change from the companies they work for and the leaders who manage them. Seven key themes surfaced in the survey including leadership competencies, manager/employee relationships, communication of strategy, change initiatives, teamwork and accountability, process improvements, and employee training.

"Many surveys tell us there's something wrong -- we know that American workers are unhappy or not engaged, and leaders know they need make adjustments to keep the very best talent," said Rich Berens, president of Root. "However, surveys rarely give leaders specific areas where they can and should make meaningful changes. With this research, we wanted to uncover the specifics of where employees really would like to see things be different and how management can take that data and make organizational changes for the better."

Added Berens, "Strategy execution is really, really hard. That's why so many organizations fail in change or transformation initiatives. Based on our experience, leaders and executives have the best of intentions, but fall short with the strategy execution piece because there are so many moving parts to the process and require long-term sustainment. The America's Workforce survey is designed to help them identify where they can focus their efforts and really drive change across their organizations."

Survey Findings
The America's Workforce study found:

•Employee's Feel Discouraged: More than half (54%) of employees have felt frustrated about work.

•Manager/Employee Relationships Need Improvement: Only 38% strongly agree that their manager has established an effective working relationship with them.

•People Don't Understand Strategic Direction: 40% say they don't get the company's vision or have never seen it.

•Innovation Is Being Stymied: Nearly 67% of American workers can name at least one thing that would prevent them from taking any kind of risk at work.

•Big Picture Contributions Missing: Only 43% of workers say they feel accountable for the company's revenue, profit, or growth.

•Not Leading by Example: Just 26% of workers strongly agree that managers embody the values they expect from their employees, only 39% say their manager understands his/her role at the company, and 40% strongly feel their managers understand their company's strategy or goals.

•Collaboration Across Teams Is Tough: Just 27% strongly feel they can depend on outsiders to fulfill their duties when working with other groups.

•Training Isn't Relevant: 26% report they don't have any training available to them right now, and the 62% that do have training available believe it is either somewhat or not at all applicable to their jobs.