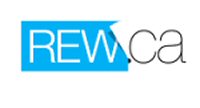 VANCOUVER, BRITISH COLUMBIA -- (Marketwire) -- 03/26/13 -- The March 2013 REW.ca Real Estate Consumer Confidence Survey reveals an upward trend - and increasingly brighter outlook - in consumer sentiment towards buying a home in the Lower Mainland. According to the survey, a slight majority (54%) of residents think it is a good time to buy over the next three months, while only 34% believe it is not a good time to buy. Today's findings mark a year-long rise in consumers' opinions towards purchasing property. A similar REW.ca survey in March 2012 found that only 46% of consumers felt good about buying. Confidence grew to 50% in last September's survey, and is now buoyed by today's 54% figures.

But as consumer confidence about buying increases, sentiment towards selling homes continues to slide. The survey showed that 63% think it is not a good time to sell. This continues the trend of the last survey in September 2012, when a major flip-flop in confidence occurred. From March to September 2012, REW.ca surveys showed those who did not think it was a good time to sell shot from 33% to 58% in six months. Of the 63% who would not sell in the coming three months, almost half cited concern about dropping property values to explain their pessimistic outlook, while 20% blamed slowing sales, and another 12% said there were too many properties for sale. On the other hand, 26% of Lower Mainlanders do feel this spring is a good time to sell, but they're still pessimistic about the market. The key reason for saying it's a good time to sell was the urgency to sell property before prices erode even further.

Meanwhile, the slow but steady warming trend towards buying supports the view that Greater Vancouver is still experiencing a buyer's market, and consumers are starting to catch on. Of the 54% of residents who think the time is right to buy a home, 23% said the main reason for their optimism was that prices have come down. 20% of people in this group feel they should take advantage of today's low interest rates, while 18% of these would-be buyers believe the market is ripe with opportunity as it offers a lot of inventory. For the 34% who feel this spring is not a good time to buy, high prices and the hope that prices will go down further were the primary deterrents.

If I had a million dollars...

The survey also uncovers the residential property types preferred by Lower Mainlanders. All respondents were hypothetically given one million dollars (no more, no less) to spend on a property type of their choice, anywhere in the Lower Mainland. Prefaced by the fact that the farther you move from the City of Vancouver, the less you pay, 34% of residents chose a large house and property in a suburban setting, ahead of a small detached house (20%), a luxury condo in a city centre (12%), or a townhouse and duplex in a city (10%). 23% of respondents chose to keep the million dollars and rent. The most popular locations include Vancouver (28%), Langley (12%), and Burnaby (8%).

Other interesting survey highlights include the fact that residents still want to purchase properties with land (54%). The youngest demographic (18-34) much preferred a large house and property over all other property types (at 47%), while the oldest demographic (55+) had the strongest inclination to not purchase property at all, choosing to keep the million dollars and rent (at 37%).