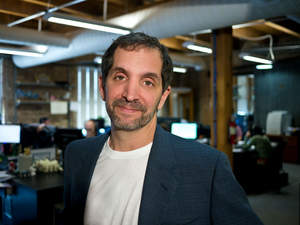 Harry Gottlieb, employee communication expert and creator of ALEX(R), the virtual employee benefits counselor.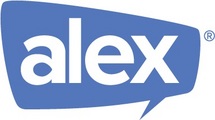 CHICAGO, IL -- (Marketwire) -- 03/26/13 -- Harry Gottlieb, employee communication expert and creator of ALEX®, the virtual employee benefits counselor, is taking his act on the road. Between April 22 and May 9, 2013, Gottlieb will show human resources leaders, technologists, and benefits experts how to get the most out their employee communications. Through panel discussions and workshop sessions, he'll provide tips and insight that can be used to dramatically improve engagement, inspire thoughtful action, lower costs, and achieve results.

"Employees want to make good decisions about their health care and benefits," Gottlieb says. "They'd just like the process to be more appealing than a lecture from their dads. That's why it's so important to develop strong communication." Gottlieb invites HR professionals and company executives to join him for lively, humorous, and engaging talks at the following human resources conferences:

•April 22, Las Vegas -- At the HR Executive Health & Benefits Leadership Conference, Gottlieb joins a panel of HR thought leaders and technologists to discuss how tools like ALEX are shaping the future of health technology.

•April 30, Philadelphia -- For the World@Work Total Rewards 2013 Conference, Gottlieb and an ALEX client will present tips for beating "benefits bewilderment" and making employee communication a lot more engaging.

•May 9, Atlanta -- At the 2003 IHC FORUM EAST, Gottlieb leads a lively, workshop-style presentation where he'll show health and benefits management experts how delivering year-round benefits communication can prepare employees to make informed decisions about their benefits options.



If you can't make it to any of Gottlieb's presentations and want to see how ALEX can help simplify your employee communications, then arrange a live demo by calling 312-340-6462 or emailing mikesosin@jellyvision.com. And for insight about employee benefits, communication, and other HR topics, follow ALEX on Twitter, YouTube, Google+, or join the LinkedIn Group.