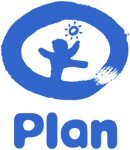 TORONTO, ONTARIO -- (Marketwire) -- 03/22/13 -- On World Water Day, Plan Canada recognizes the importance of access to clean and safe water for all people.

As one of the world's oldest and largest international development agencies, Plan works in 69 countries to improve the lives of children and their families and to reduce global poverty. A key focus of that work includes water and sanitation projects.

More than 2.2 million children die every year - that's four every minute - as a result of diarrhea caused by poor sanitation and hygiene. Plan works with communities to improve access to safe drinking water and to raise awareness of the importance of waste management. Every year, Plan helps communities build 2,000 school latrines and in the last three years has helped families and communities build an average 100,000 toilets per year, benefiting several million people around the world.

Many Canadians are doing their part to support Plan's water and sanitation projects including, Al Hansen, who climbed the 23,000 feet tall Mt. Aconcagua to raise money for a water project in Bolivia. Read more about Al's story here: http://plancanada.ca/climbing-to-the-top.

Learn more about Plan's water projects online at www.plancanada.ca.

Editor's Note:

For World Water Day 2013 resources, please visit: http://bit.ly/PlanCanadaWWD2013.

Resources and information in this package include:


-- Examples of Plan's water projects in the field-- Infographic: Children's Distance to Water-- Infographic: How do we involve children in solving the world's water woes?-- Photos/images
Please indicate "Courtesy of Plan International" on all resources.
About Plan Canada and Because I am a Girl
Founded in 1937, Plan is one of the world's oldest and largest international development agencies, working in partnership with millions of people around the world to end global poverty. Not for profit, independent and inclusive of all faiths and cultures, Plan has only one agenda: to improve the lives of children. Because I am a Girl is Plan's global initiative to end gender inequality, promote girls' rights and lift millions of girls - and everyone around them - out of poverty. Visit
www.plancanada.ca
and
www.becauseiamagirl.ca
for more information.


Contacts:
For media inquiries, contact:
Plan Canada
Angie Torres
Media and Public Relations Specialist
416 920 1654 ext 244
atorres@plancanada.ca

Plan Canada
Abigail Brown
Media and Public Relations Manager
416 920 1654 ext 277 or C: 647 971 3764
abrown@plancanada.ca
www.plancanada.ca