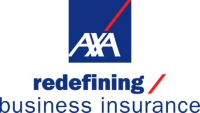 LONDON, UNITED KINGDOM -- (Marketwire) -- 03/22/13 -- A study(1) by AXA Business Insurance among small business owners reveals that insurance fraud is a real issue with one in three admitting they have inflated, or would inflate a claim while one in ten would bend the truth when applying for a policy.

Research carried out by the company among hundreds of small British businesses suggests that, while the majority of businesses are honest, the numbers exaggerating, or even fabricating, claims could run to tens of thousands a year with the average claim value being raised by around 17%, or approximately GBP 640(2). By clamping down on this behaviour, AXA believes that the insurance industry could save tens of millions of pounds per annum to keep premiums lower.

When asked what they would consider "acceptable" when making a claim, around one in ten small business owners said it was okay to inflate the value of goods stolen and a similar number would lie about having locked up and alarmed their premises.

More seriously, and illustrating the increasing compensation culture in the UK workplace, around one in twenty would consider it acceptable to fake a whiplash claim or a minor accident at work in order to make a claim.

Tradesmen and retailers top the list of sectors where people have exaggerated claims. Although contrary to personal insurance (where men are twice as likely as women to fake a claim), there seems to be no difference between genders when it comes to being sparing with the truth.

Furthermore, the research revealed that small business owners would be 25% more likely to make a fraudulent claim on their business insurance than their personal insurance.

Darrell Sansom, managing director at AXA Business Insurance said: "Many people may think insurance fraud is a victimless crime but it's not. Honest customers end up footing the bill through higher premiums as insurers pass on the additional costs of inflated claims. And in the current economic climate, the last thing any small business needs is additional costs." As well as exaggerating claims, some business owners admitted that they would be prepared to tell a few untruths when it came to applying for insurance:


-- one in ten said they would deliberately under-value their business to get a lower premium-- a similar number would not mention they used their car for business and simply buy personal cover, again to keep premiums down-- around 5% would not mention previous convictions and 3% would omit to mention previous claims.
Darrell Sansom concludes: "As an industry we are well aware that these things go on and we do have increasingly sophisticated processes in place to stop them. However, we also need to educate the minority of small business owners who commit these frauds, whether intentionally or not, that getting caught could mean the end of their livelihood. They not only run the risk of having any claim turned down, but also, in serious instances, they risk criminal proceedings and problems getting any insurance in the future."
About AXA Business Insurance
AXA Business Insurance is part of AXA Insurance UK plc, which belongs to the AXA group of companies. With us, you choose the business insurance that's right for you. We offer public liability, employers' liability and professional indemnity insurance online to start ups, sole traders, self-employed people and small businesses. In addition we offer van insurance and landlord insurance. AXA Business Insurance also runs Business Guardian Angel which provides resources to help protect and grow small businesses.
You can follow AXA Business Insurance on Twitter @AXAbizteam, for business insurance help, and @itsyoursmallbiz, for the latest business news. You'll also find AXA Business Insurance on Google+ and Facebook - and you can watch expert guides and business case studies on the AXA Business Insurance YouTube channel.
About AXA
The AXA Group is a worldwide leader in insurance and asset management, with more than 163,000 employees serving 102 million clients in 57 countries. In 2012, IFRS revenues amounted to Euro 90.1 billion and IFRS underlying earnings to Euro 4.3 billion. AXA had Euro 1,116 billion in assets under management as of December 31, 2012.
In the UK AXA operates through a number of business units including: AXA Wealth, AXA Commercial Lines and Personal Intermediary, AXA Personal Direct and Partnerships, AXA PPP healthcare, AXA Ireland and an independent distribution business Bluefin. AXA employs over 12,000 staff in the UK.
The AXA ordinary share is listed on compartment A of Euronext Paris under the ticker symbol CS (ISN FR 0000120628 - Bloomberg: CS FP - Reuters: AXAF.PA). AXA's American Depository Share is also quoted on the OTC QX platform under the ticker symbol AXAHY.
The AXA Group is included in the main international SRI indexes, such as Dow Jones Sustainability Index (DJSI) and FTSE4GOOD.
It is a founding member of the UN Environment Programme's Finance Initiative (UNEP FI) Principles for Sustainable Insurance and a signatory of the UN Principles for Responsible Investment.
(1) Research carried out among 503 SMEs in January 2013
(2) Based on AXA Business Insurance claims data


Contacts:
AXA Business Insurance
Miranda Seymour
Press Office
0208 246 6853 or 07966 549413