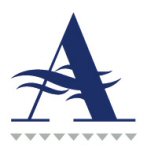 MONTREAL, QUEBEC -- (Marketwire) -- 03/21/13 -- Afri-Can Marine Minerals Corporation ("Afri-Can") (TSX VENTURE: AFA) and Diamond Fields International Ltd ("DFI") today announced an option agreement that enables Afri-Can to acquire a 90% interest in diamond Mining Leases 111, 138, 139 and 32 off the coast of Namibia in the region of Luderitz (see Map 1). Mining Lease ("ML") 111 hosts an historical resource of 950,000 carats of gem quality diamonds.

The option agreement is valid for 2 years and in order to complete the acquisition, Afri-Can is required to spend $800,000 of exploration expenditures on the MLs before the first year anniversary and an additional $2.5 million of exploration expenditures before the second year anniversary of the option agreement. Afri-Can entered in the option with its Namibian partner Woduna Mining Holding (PTY) Ltd ("Woduna"). Upon exercise of the option on MLs 111, 138 & 139, the interests in the MLs will be: Afri-Can 80%, DFI 10% and Woduna 10%. Upon exercise of the option on ML 32, the interests in the ML will be Afri-Can 90%, Woduna 10%, DFI 7% and Full Screen Investments (PTY) Ltd 3%.

Afri-Can's technical team is currently reviewing the extensive database and planning work programs. The main goal is to resume production as soon as possible. Some areas will need further exploration such as geophysical surveying and sampling in order to define properly the resource and to establish a definitive mining plan. Afri-Can intends to identify the areas that could resume mining as soon as possible.

About the Mining Leases (see Map 2)

ML 111 lies between 5 to 20 kilometres north of Luderitz. It covers 312 square kilometres and sits in water ranging from 30 to 70 metres in depth. ML 111 hosts 4 different depositional areas. The ML was originally granted for a period of 15 years and is renewable on December 4th, 2015. A resource estimate and a feasibility study were prepared by MRDI and AGRA-Simons in 2000. The historic resource, which is not compliant with National Instrument 43-101, amounted to 1.1 million carats with an average grade of 0.30 carats per square metre. The resource existed in the Marshall Fork, Staple Basin/Conical Beach and Diaz Reef areas. DFI produced intermittently between 2001 and 2007 some 158,200 carats, mainly from the Marshall Fork area, implying remaining historical resources of approximately 950,000 carats. Special stones recovered from Marshall Fork included a gem quality 17.42 carat stone, a rare 5.26 carat light blue diamond which sold for US$10,457 per carat, and a 2.45 carat pink gem diamond which sold for US$16,771 per carat.

Afri-Can is not treating the historical resource as a current mineral resource and will undertake to prepare a NI 43-101 compliant resource estimate as part of its exploration program. In order to comply with NI 43-101 and to upgrade the historical resource to an inferred or indicated level, Afri-Can will carry out a geophysical survey covering a minimum of 1,000 line kilometres and a sampling program of a minimum of 400 samples of 5 square metres over targeted areas.