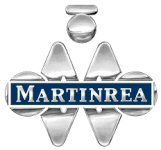 TORONTO, ONTARIO -- (Marketwire) -- 03/20/13 -- Martinrea International Inc. (TSX: MRE), a leader in the production of quality metal parts, assemblies and modules and fluid management systems focused primarily on the automotive sector, announced today the release of its financial results for the year and fourth quarter ended December 31, 2012.

Martinrea currently employs over 12,000 skilled and motivated people in 37 plants in Canada, the United States, Mexico, Brazil, Europe, and China. All amounts in this press release are in Canadian dollars, unless otherwise stated; and all tabular amounts are in thousands of Canadian dollars, except earnings per share and number of shares.

Additional information about the Company, including the Company's Management Discussion and Analysis of Operating Results and Financial Position for the year and quarter ended December 31, 2012 ("MD&A") dated as of March 20, 2013, the Company's audited consolidated financial statements for the year ended December 31, 2012 (the "audited consolidated financial statements") and the Company's Annual Information Form for the financial year ended December 31, 2012, can be found at www.sedar.com.

Non-IFRS Measures

The Company prepares its financial statements in accordance with International Financial Reporting Standards ("IFRS"). However, the Company has included certain non-IFRS financial measures and ratios in this press release that the Company believes will provide useful information in measuring the financial performance and financial condition of the Company. These measures do not have a standardized meaning prescribed by IFRS and therefore may not be comparable to similarly titled measures presented by other publicly traded companies, nor should they be construed as an alternative to the other financial measures determined in accordance with IFRS. Non-IFRS measures referred to in the analysis include "adjusted net earnings", and "adjusted net earnings per share on a basic and diluted basis" and are defined in Tables A, B and C under "Adjustments to Net Income" of this press release.


REVENUE--------------------------------------------------------------------------------------------------------------------------------------------------------                        Three months   Three months                               ended          ended                        December 31,   December 31,                                2012           2011     Change    % Change----------------------------------------------------------------------------North America          $     566,200  $     542,262     23,938         4.4%Europe                       127,246        150,838    (23,592)      (15.6%)Rest of World                 12,154         21,727     (9,573)      (44.1%)----------------------------------------------------------------------------Revenue                $     705,600  $     714,827     (9,227)       (1.3%)--------------------------------------------------------------------------------------------------------------------------------------------------------