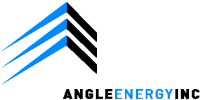 CALGARY, ALBERTA -- (Marketwire) -- 03/20/13 -- Angle Energy Inc. ("Angle" or the "Company") (TSX: NGL) today announced the financial and operating results for the year ended December 31, 2012.

The Company has filed its audited consolidated financial statements and related management's discussion and analysis ("MD&A") for the year ended December 31, 2012 on www.sedar.com and www.angleenergy.com. Operational and financial highlights for the fourth quarter of 2012 and for the twelve month period ended December 31, 2012 are noted below and should be read in conjunction with Angle's 2012 consolidated financial statements and related MD&A.

2012 YEAR END HIGHLIGHTS


--  Recorded average corporate production for 2012 of 14,639 boe/day, an    increase of 11% over the 2011 results of 13,163 boe/day.--  Increased light oil and condensate production to average 3,059 bbls/day    in 2012, a 46% improvement over 2011.--  Total liquids (light oil plus natural gas liquids) production for 2012    increased by 22% to 6,573 bbls/day from 5,409 bbls/day in the prior    year. Within Angle's total liquids basket, high value light oil and    condensate production grew from 39% of total production to 47% of total    production in 2012.--  Increased the operating netback in the fourth quarter of 2012 to    $23.56/boe versus $20.25/boe recorded for the full year.--  Generated funds from operations for 2012 of $84.5 million ($1.05 per    diluted share).--  Incurred $166.4 million in capital expenditures during 2012 which    included drilling 46 gross (38.4 net) wells with a 100% success rate at    an average working interest of 83%.--  Exited 2012 with total net debt of $249.5 million compared to a total    borrowing base, including convertible debentures, of $310 million as at    December 31, 2012. Of the total net debt, bank debt and working capital    was $189.5 million compared to a bank borrowing base of $250 million.--  As previously announced, closed the sale of Edson gas assets on January    9, 2013 for gross proceeds of $74 million ($72.5 million net of closing    adjustments) and concurrently the bank reevaluated the borrowing base at    $215 million. The borrowing limit of $215 million was reconfirmed    through Angle's annual credit review which was completed earlier this    month.--  A net loss of $47.5 million was recorded in 2012, primarily as a result    of an impairment loss triggered by the sale of the Edson gas assets.
Operations
Since the fourth quarter of 2011, Angle has drilled and "slick water" fractured a total of 26 Cardium horizontal wells at Harmattan. Seven of these wells are in the 2013 program, completed in the first quarter. The Company provided a detailed first quarter operational update on March 11, 2013. Since that update, two additional wells have completed their 3-5 day test periods, with one well a step out to the southwest of the asset base, and the second well drilled in the northern area of the play.
The first quarter test results have proven the southern extension of the play. The following table outlines the seven wells tested in the first quarter, showing oil volumes only in bbls/day (gas rates are minimal) compared to Angle's type curve and the average rates from Angle's producing wells in the play.