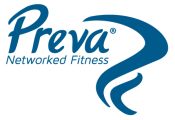 LAS VEGAS, NV -- (Marketwire) -- 03/19/13 -- Cooper Aerobics™, the organization that proved exercise is good for your health, and Precor®, a leading home and commercial fitness equipment manufacturer, announced today plans to create an alliance that will improve individual health and revolutionize the exercise experience worldwide. The announcement kicked-off the 32nd Annual International Health, Racquet and Sportsclub Association (IHRSA) Convention and Trade Show in Las Vegas, Nev., March 19-22.

"Cooper Aerobics' sole mission is to change lives for the better by making people healthier," said Tyler Cooper, MD, MPH, CEO of Cooper Aerobics Enterprises, Inc., whose father, Dr. Kenneth Cooper, pioneered preventive medicine and authored the best-selling book Aerobics in 1968. "There is no better way to celebrate the 45th anniversary of Aerobics, which launched a global fitness movement, than to revolutionize the fitness experience through our partnership with Precor."

Cooper's philosophy of linking health data and fitness levels to improve overall health will be integrated into the Precor networked fitness solution called Preva®. Preva, available on Precor 880 cardio line touch-screen equipment, is an open platform that delivers a state-of-the-art fitness experience to exercisers and also boosts business results for fitness facility operators. Through the cloud-based technology, exercisers in Preva networked facilities worldwide will be able to:

•Upload personal biometric data to their private, protected account. Exercisers may choose to share health information with a personal trainer or physician to help track progress and achieve personal health goals -- a first in the industry. •Track Aerobics Points, a proprietary system created by Dr. Kenneth Cooper, to evaluate fitness levels and heart health based on exercise type, intensity and duration. •Access Cooper's real-time, scientifically-proven content on health, fitness, nutrition and stress management topics.

Through the expanded platform, exercisers will be able to log in and check out the latest Cooper health tips, track their aerobic activity and see how fitness is directly impacting their health, in addition to using Preva's full features such as the ability to create a personal Preva profile, set and track weekly fitness goals and earn fun rewards for achievement. A live demonstration streaming Cooper blog posts will be shown at Precor booth 1573 at the IHRSA trade show March 20-21.