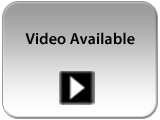 MedicsDocAssistant EHR for Pain Management as used by Ravi Venkataraman MD, Medical Director of Pain Centers of America.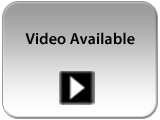 Medics FlowText takes Dragon Medical transcribed data and inserts it into the patient's record in the MedicsDocAssistant EHR in one pass.



PARAMUS, NJ -- (Marketwire) -- 03/19/13 -- Black Book Rankings (BBR) has named Advanced Data Systems (ADS) as the 2013 Leading EHR Vendor in Pain Management. ADS scored an impressive 9.61 rating of an overall best possible rating of 10.

ADS led a field of twenty other EHR vendors in Pain Management in categories such as Training, Trust / Accountability / Transparency, Marketing Communications and Brand Image, Value Adds, Viability and Managerial Stability, Best of Breed Technology / Process Improvement, and Support / Customer Care. Over 70,000 health IT users are invited to contribute to BBR's surveys which are completely vendor-neutral, unbiased, and without vendor influence.

David Barzillai, President of ADS, said, "We are incredibly proud to have achieved BBR's number one vendor ranking in EHR pain management for 2013. Our MedicsDocAssistant™ EHR for Pain Management is a powerful, yet easy to use system for that specialty, particularly with its ability to integrate with diagnostic equipment of interest to pain management practices such as the GE C-Arm fluoroscope."

MedicsDocAssistant EHR for Pain Management also includes Medics FlowText™ as a built-in capability. "Medics FlowText, in conjunction with Dragon Medical™, has proven to be a game changing feature for increasing workflow and eliminating redundancy in text-to-data input," Mr. Barzillai said.

With Medics FlowText, the Pain Management physician transcribes his or her report using Dragon Medical. At the same time, the dictated text populates the correctly corresponding fields in the patient's MedicsDocAssistant record eliminating the need for separate data entry.

Ravi Venkataraman MD, Medical Director of Pain Centers of America (PCA) has been utilizing the Medics Suite from ADS for several years. PCA also uses the MedicsPremier™ system from ADS for comprehensive practice management.