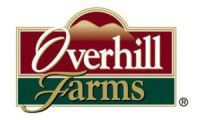 LOS ANGELES, CA -- (Marketwire) -- 03/18/13 -- Overhill Farms, Inc. (NYSE MKT: OFI) today issued a statement in response to a letter and press release from Cordoba Asset, LLC, which claims to hold about 1.5% of the Company's common stock. Overhill Farms stated that the letter, which was sent without any attempt to first contact the Company to discuss Cordoba's perceptions, suggested strategies the Company is already exploring, is factually incorrect on a number of points, and is potentially harmful to opportunities the Company is pursuing.

In the letter, Vito Garfi, identifying himself as managing director of the Fort Lauderdale-based fund, urged the Company's Board of Directors, "with the help of its financial advisor, Piper Jaffray & Co., to abandon all non-sale transactions immediately and... commence a formal process to fully explore the sale of the Company."

James Rudis, Chairman, President and Chief Executive Officer of Overhill Farms, said, "As we have previously informed shareholders, the Board and management team, working with Piper Jaffray, have been deeply involved for a number of months in exploring a wide range of options intended to maximize shareholder value. There is no reason for the Company to suddenly abandon any strategy."

Mr. Rudis added, "The letter from Cordoba Asset, which was widely disseminated via press release several hours prior to the start of the Company's business day, contained nothing new or helpful, included a number of factual inaccuracies about the present state of the Company's business, and reflects a misunderstanding of the Company's business strategy."

Mr. Rudis said the letter "was made public at the very moment I was at the Piper Jaffray offices in New York, engaged in substantive discussions with a participant in a potential transaction. Dissemination of the letter, with its inaccurate depictions of the Company's operations and prospects, adversely affected those discussions and has the potential to negatively affect shareholder value. All of this could have been avoided if Cordoba Asset had simply contacted us to discuss its perceptions."

Mr. Rudis noted that, in its quarterly earnings announcement released February 13, which reported profitable results on increased sales, Overhill Farms stated that it is reviewing a potential transaction, and is also pursuing a number of initiatives intended to expedite the Company's efforts to move gross margins back toward historic levels.

About Overhill Farms
Overhill Farms, Inc. (www.OverhillFarms.com) is a value-added supplier of custom high quality prepared frozen foods for branded retail, private label and foodservice customers. Its product line includes entrées, plated meals, bulk-packed meal components, pastas, soups, sauces, poultry, meat and fish specialties, as well as organic and vegetarian offerings. The Company's capabilities give its customers a one-stop solution for new product development, precise replication of existing recipes, product manufacturing and packaging. Its customers include prominent nationally recognized names such as Panda Restaurant Group, Inc., Jenny Craig, Inc., Safeway Inc., Target Corporation, Pinnacle Foods Group LLC, and American Airlines, Inc. The Company also sells frozen foods under the Boston Market brand, under exclusive license with Boston Market Corporation.