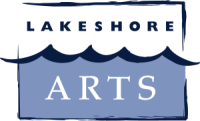 TORONTO, ONTARIO -- (Marketwire) -- 03/18/13 -- Editors Note: There is a photo associated with this press release.


Artists Reception March 21, 6-8 pm Artist's Talk and Slideshow March 23, 12 pm Lakeshore Arts, The Smith Zone Gallery 2422 Lakeshore Blvd. W. Etobicoke
In 2012 photographer SANDRA LAURIN trekked into remote Hill-Tribe villages in Northern Thailand with the intent to capture images of the life of girls who are at risk of sex trafficking. Poverty, lack of education, and no economic opportunity make Hill-Tribe girls potential victims of sex-traffickers often associated with international criminal organizations.
Because tribal members are actually displaced persons, mainly from Tibet, Myanmar (Burma) and China, they are not recognized as citizens of Thailand, they have no nationality and no legal rights in the country in which they live.
These poverty-stricken communities are exploited, abused and neglected. Adults and children are sold into forced labour and the sex trade. Children are especially vulnerable as their families and communities are unable to provide for their safety and well-being. Within these communities, human trafficking is a common and accepted reality.
This photo exhibit aims to raise awareness of a social problem that exists not only in Thailand, but is becoming more visible in other countries (including Canada as reported in recent events).
Exhibit runs until April 11, 2013.
Lakeshore Arts is a not for profit community arts charity, focused on bring arts and cultural experiences and opportunities into the community, building strong partnerships for project delivery and creating unique and innovative programs that use all the arts as a catalyst for engagement.
To view the photo associated with this press release, please visit the following link:
http://www.marketwire.com/library/20130318-LSARTSphotoLG.jpg


Contacts:
Sandra@phototravelonline.com
www.phototravelonline.com

Lakeshore Arts
Bebhinn Jennings
Program Manager
416.201.7093
bebhinn@lakeshorearts.ca
www.lakeshorearts.ca