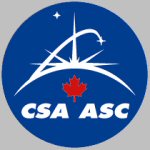 LONGUEUIL, QUEBEC -- (Marketwire) -- 03/15/13 -- March 18 will be the first opportunity for media representatives to speak with Canadian Space Agency Astronaut Chris Hadfield since he became Commander of the ISS.

ONLY THE MEDIA PRESENT ON-SITE at the Canadian Space Agency will be able to ask questions. Interested media must call the CSA Media Relations team to reserve a place.

Journalists who cannot be on-site can watch the live webcast on the CSA Website.


Date: March 18, 2013Time: 11:10 to 11:30 a.m. EDT The time of the event may change without advance notice.What: Chris Hadfield's first news conference as ISS CommanderWho: Chris Hadfield, CSA AstronautWhere: Canadian Space Agency 6767, route de l'Aeroport, Saint-Hubert (Quebec) J3Y 8Y9
To schedule interviews with CSA spokespersons, please contact CSA Media Relations.
About Expedition 34/35:
Details on the
mission
.
Videos, animations and pictures
.
Follow us on :
RSS:
http://www.asc-csa.gc.ca/rss/default_eng.xml
Facebook:
https://www.facebook.com/pages/Canadian-Space-Agency/150629121625960
YouTube:
http://www.youtube.com/user/Canadianspaceagency
Twitter:
http://twitter.com/csa_asc


Contacts:
Canadian Space Agency
Media Relations Office
450-926-4370
media@asc-csa.gc.ca
www.asc-csa.gc.ca