Kilbeggan Irish Whiskey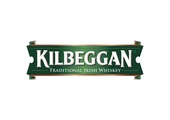 DEERFIELD, IL -- (Marketwire) -- 03/15/13 -- Kilbeggan® Irish Whiskey, which comes from Ireland's oldest operating distillery, is unveiling a new look and 360-degree marketing campaign just in time for St. Patrick's Day. The best kept secret in whiskey, Kilbeggan® Irish Whiskey and its distillery, has survived and thrived for more than 256 years, and now, through the brand's first U.S. marketing push, the secret is out and consumers across the country can enjoy the whiskey once solely reserved for the Irish.

Kilbeggan® Irish Whiskey is launching nationally with a campaign that showcases how Ireland is coping with the fact that their precious treasure is now available in the U.S. The campaign features print and digital executions, OOH creative and on-premise events for the St. Patrick's Day holiday. In addition, a focal point of the campaign includes an online video series, featuring humorous antics undertaken by local Kilbeggan residents who are distraught over their beloved Kilbeggan® Irish Whiskey no longer being just for the Irish. The series of 6 videos can be viewed on the brand's YouTube channel and Facebook page.

•The first video, "Tight Knit," features a Kilbeggan resident, Darren, who now obsessively knits to cope with the potential supply ramifications of the U.S. buying more Kilbeggan® Irish Whiskey. •The second video shows a Kilbeggan resident worrying about her husband Paddy's stockpiling of Kilbeggan® Irish Whiskey. •Additional videos will roll out through the end of March.

"Irish Whiskey is quickly becoming the popular spirit of choice for many Americans, so now is the perfect time for us to let our secret out," said Bob Gorman, Director of Marketing for World Whiskeys at Beam Inc. "With our new campaign and packaging, Kilbeggan® Irish Whiskey is now primed to contribute to the continued growth of the category."

Kilbeggan® Irish Whiskey is a premium blended Irish whiskey that is crafted with the finest hand-selected grain and barley. Unlike other Irish whiskeys, Kilbeggan® Irish Whiskey is double distilled to retain more flavor, using a 180-year-old pot still to produce a smooth, highly approachable whiskey with distinct character that offers whiskey lovers a step up from the standard.

The whiskey's new packaging, which is rolling out across the U.S., reflects the quality of the liquid inside and the rich history of the brand. Inspired by its distillery and the unique brand cues hidden within, the packaging features a new label whose copper color and shape are representative of the 180-year-old pot still used to make the whiskey. Additionally, an image of the distillery and its iconic water wheel are the focal point of the design, along with the year the whiskey was founded, 1757.