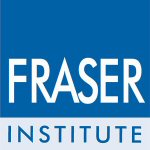 CALGARY, ALBERTA -- (Marketwire) -- 03/14/13 -- Canada would gain significant economic benefits including job growth and additional tax revenue by working to become an energy "superproducer", suggests a new study from the Fraser Institute, an independent, non-partisan Canadian public policy think-tank.

And the growth in energy production and exports would, if managed properly, not damage other facets of the economy, concludes the study, Canada as An Emerging Energy Superproducer.

"Further growth in energy production would be of net benefit for Canadians as long as the risks associated with becoming an energy superproducer and net energy exporter are managed to avoid or minimize any negative impacts that energy sector growth could have on other areas of the economy," said Gerry Angevine, Fraser Institute senior fellow and co-author of the study.

Canada as An Emerging Energy Superproducer explores the meaning of the term "energy superpower" and whether Canada could become an energy superpower or a superproducer of energy. It also examines how Canada's energy resources, production, and net exports rank from a global perspective and provides an overview of the economic benefits flowing from energy resource production, including the royalty payments that flow to governments, and interprovincial energy trade.

"Prime Minister Stephen Harper refers to Canada becoming an energy superpower but for a country to become an energy superpower, it has to be able to use its energy resources to set market prices and exercise political power," Angevine said.

"With its adherence to free trade and extensive private sector investment in the energy sector, Canada will not become an energy superpower in the traditional sense."

The study found that Canada currently ranks sixth in the world for oil production (behind Russia, Saudi Arabia, the United States, China, and Iran). But with planned new investment in the oilsands and shale formations, Canada could become the fourth or even third largest global oil producer. The story is similar for natural gas, where Canada is currently the fourth largest global producer, as well as electricity exports and uranium production. Overall, Canada was the fifth largest exporter of oil, natural gas, oil products, and electricity combined in 2009, behind Russia, Saudi Arabia, Norway, and Iran.

Kenneth P. Green, study co-author and senior director in the Fraser Institute's Centre for Energy and Natural Resource Studies, points out that Canada's energy sector already makes enormous contributions to the economy in addition to creating jobs and government revenues through royalty payments.

Oil and natural gas extraction contributed $94 billion to GDP in 2011; electric utilities contributed $33 billion, while the uranium mining industry purchased goods and services valued at $1.1 billion. Additionally, the study estimates the energy sector as a whole is responsible for at least 663,000 jobs, comparable to almost 4.5 per cent of total payroll employment in 2012.

On the revenue side, Canada's energy resource producers annually pay at least $19 billion to provincial and territorial governments in the form of royalties, lease payments, and fees.

"These payments will only become greater as petroleum and uranium production increases and new hydroelectric facilities are built. Growth of oilsands bitumen production alone could result in royalties reaching $50 billion per year by 2033 compared to $4.5 billion in 2011," Green said.

They conclude the study by highlighting several policies governments should consider if they want to ensure that the benefits of becoming an energy superproducer are shared broadly across Canada. Among the suggestions are:


-- Avoid the pitfall of increasing government spending as energy resource revenues increase since this can create financial difficulties when revenues fall;-- Hedge against fluctuating resource revenues by investing or saving non- renewable resource royalties above specified targets;-- Negotiate trade treaties and work to remove regulatory barriers to open new markets in foreign countries for Canadian energy commodities; and-- Ensure Canadian oil, gas, and uranium royalties remain competitive.
Follow the Fraser Institute on Twitter
Like us on Facebook
The Fraser Institute is an independent Canadian public policy research and educational organization with offices in Vancouver, Calgary, Toronto, and Montreal and ties to a global network of 86 think-tanks. Its mission is to measure, study, and communicate the impact of competitive markets and government intervention on the welfare of individuals. To protect the Institute's independence, it does not accept grants from governments or contracts for research. Visit
www.fraserinstitute.org
.
Add to Digg
Bookmark with del.icio.us
Add to Newsvine


Contacts:
The Fraser Institute - Media Contact
Gerry Angevine
Senior Fellow
(403) 216-7175 ext. 424 or Cell: (403) 703-4968
gerry.angevine@fraserinstitute.org

The Fraser Institute - Media Contact
Dr. Kenneth P. Green
Senior Director, Energy and Natural Resources
(403) 216-7175 ext. 426
ken.green@fraserinstitute.org
Twitter: @KennethPGreen

The Fraser Institute
Dean Pelkey
Director of Communications
(604) 714-4582
dean.pelkey@fraserinstitute.org
www.fraserinstitute.org