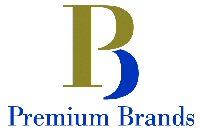 VANCOUVER, BRITISH COLMBIA -- (Marketwire) -- 03/14/13 -- Premium Brands Holdings Corporation (TSX: PBH), a leading producer, marketer and distributor of branded specialty food products, announced today its results for the fourth quarter of 2012.

HIGHLIGHTS


--  Revenue for the quarter increased by 6.3% to $244.0 million after taking    into account an extra week of operations in 2011. Revenue for 2012    increased by $179.8 million or 22.8% to $968.8 million.--  Record Adjusted EBITDA for the quarter of $15.0 million as compared to    $14.4 million in the fourth quarter of 2011. For the year, Adjusted    EBITDA increased by $13.3 million or 24.2% to $68.3 million.--  A quarterly dividend of $6.2 million or $0.294 per share.--  Free cash flow for 2012 of $46.9 million resulting in a dividend to free    cash flow ratio of 52.0%.--  During 2012 the Company commissioned three new manufacturing facilities    and brought a fourth facility, constructed in 2011, into full    production.--  Subsequent to the quarter, the Company purchased certain segments of the    business of Harbour Marine Products Inc., namely its salmon and high    grade tuna sushi processing businesses, for $1.4 million.SUMMARY FINANCIAL INFORMATION(In thousands of dollars except per share amounts and ratios)                                   13 Weeks   14 Weeks   52 Weeks   53 Weeks                                      Ended      Ended      Ended      Ended                                    Dec 29,    Dec 31,    Dec 29,    Dec 31,                                       2012       2011       2012       2011Revenue                             244,049    245,237    968,775    788,932Adjusted EBITDA                      15,011     14,380     68,256     54,944Net earnings                          2,501      1,525     15,274     13,099EPS                                    0.12       0.07       0.73       0.68Free cash flow                                             46,851     38,225Declared dividends                                         24,381     22,672Declared dividend per share                                 1.176      1.176Payout ratio                                                52.0%      59.3%
"We are pleased to report another quarter and year of record performance," said Mr. George Paleologou, President and CEO. "2012 was, however, a building year as considerable resources and time were invested in developing the infrastructure, including the construction of three new production facilities, that will support our growth objectives in the coming years.
"Overall, most of our businesses were in line with or exceeded our expectations for 2012 with the one major exception being our National Direct-to-Store Distribution or NDSD business, which is facing a number of challenges relating to structural changes occurring in the convenience store channel. We are, however, confident that NDSD is putting into place the solutions needed to address these challenges and expect a better performance by it in 2013.
"We are also very encouraged by the strong growth opportunities we are seeing across many of our businesses through a combination of product innovation, geographical expansion and entry into new market segments. With the investments we made in 2012 we are very well positioned to capitalize on these opportunities," added Mr. Paleologou.