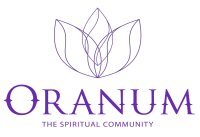 LUXEMBOURG, LUXEMBOURG -- (Marketwire) -- 03/14/13 -- Editors Note: There is one image associated with this press release.

March 17 marks Oranum's second anniversary. During the two years this community has been online, many great things have happened. The growing support and interest in the Oranum community demonstrates there are many people looking for answers about their future and seeking gifted psychics to offer them spiritual guidance and advice.

Oranum community offers its members the ability to chat and connect with psychics, spiritual experts and other gifted individuals in private chats for a low per-minute rate.

Oranum has grown into an online community and helped nearly half million members within 2 years. Approximately 5,000 new members join every month and 40 new psychics join the expert line-up as well. The website has grown steadily as more people become interested in the spiritual guidance these psychics have.