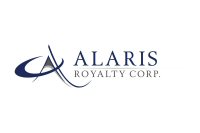 CALGARY, ALBERTA -- (Marketwire) -- 03/14/13 -- NOT FOR DISSEMINATION IN THE UNITED STATES. ANY FAILURE TO COMPLY WITH THIS RESTRICTION MAY CONSTITUTE A VIOLATION OF U.S. SECURITIES LAW.

Alaris Royalty Corp. (TSX: AD) ("Alaris" or the "Corporation") today announced its results for the year ended December 31, 2012. The results are prepared under International Financial Reporting Standards ("IFRS") as issued by the International Accounting Standards Board ("IASB").

2012 was a another significant year for the Corporation as it continued to focus on five main "pillars" aimed at providing a more secure dividend stream to Alaris shareholders. They are as follows:


1.  Diversification--  Added two new Partners, Labstat International Limited Partnership    ("Labstat") in June and Agility Health LLC ("Agility") in December.2.  Growth--  The addition of Labstat and Agility provided for growth to Alaris' net    cash from operating activities.--  The Corporation completed follow-on contributions into KMH Limited    Partnership ("KMH") in November and December and Killick Aerospace    Limited Partnership ("Killick") in December.--  Alaris increased its monthly dividend twice for a total increase of    10.5% and provided a total annual return to shareholders of    approximately 40%.3.  Reducing Volatility--  The Corporation negotiated collars on the maximum increase or decrease    of the annual distributions from Labstat and Agility.--  The Corporation realized organic growth from current Partners of 2.2%.4.  Visibility--  Revenues from the Corporation's ten partners for 2013 are already    determined.--  The Corporation has predictable and low general and administrative    expenses.5.  Liquidity--  The Corporation's float increased by 18% in 2012 and daily trading    volume continues to grow.
The Corporation's focus on these five pillars translated into partner revenues for the year ended December 31, 2012 increasing 49% to $32.1 million from $21.5 million in 2011. The increase was due to the addition of three new private company partners in the past thirteen months (Quetico LLC in December 2011 and Labstat and Agility in 2012) as well as follow on contributions in KMH and Killick.
For the year ended December 31, 2012, the Corporation recorded earnings of $18.0 million and EBITDA and Normalized EBITDA of $25.9 million, compared to earnings of $34.7 million, EBITDA of $43.8 million and Normalized EBITDA of $16.1 million in the prior year. The increase in Normalized EBITDA in the current year is due to having a full year of revenues from Quetico and a half year from Labstat, along with increased revenue from KMH due to follow on contributions. EBITDA and earnings decreased compared to 2011 as the Corporation recorded a significant gain on the reduction of the Corporation's financial interests in LifeMark Health Limited Partnership ("LifeMark") and MEDIchair Ltd ("MEDIchair").
"2012 was another excellent year for Alaris and its shareholders. We were able to increase our dividend twice in the year as we added great new partners in established and profitable businesses with high quality management teams; and contributed more capital into current partners who have been performing well. We funded our growth with successful bought deal financings in June 2012 and again in January 2013, and have a balance sheet that has us well positioned for further successes in 2013" said Stephen King, CEO, Alaris Royalty Corp.
--------------------------------------------------------------------------------------------------------------------------------------------------------Reconciliation of Earnings to EBITDA(thousands)                                      Dec 31, 2012   Dec 31, 2011----------------------------------------------------------------------------Earnings                                              $18,036        $34,712Adjustments to Earnings:  Amortization                                            108            143  Interest                                              1,033          1,235  Deferred income tax expense                           6,688          7,729EBITDA                                                $25,865        $43,819Normalizing Adjustments:  Gain on reduction of LifeMark interest                    -         23,816  Gain on sale of intangible assets                         -          3,892Normalized EBITDA                                     $25,865        $16,111--------------------------------------------------------------------------------------------------------------------------------------------------------