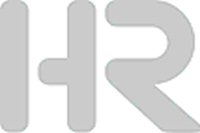 TORONTO, ONTARIO -- (Marketwire) -- 03/13/13 -- H&R Real Estate Investment Trust ("H&R REIT") and H&R Finance Trust ("H&R Finance Trust", collectively, "H&R") (TSX: HR.UN)(TSX: HR.DB.C)(TSX: HR.DB.D)(TSX: HR.DB.E) and Primaris Retail REIT ("Primaris") (TSX: PMZ.UN) are pleased to announce that Institutional Shareholder Services ("ISS") and Glass Lewis & Co. ("Glass Lewis"), two leading independent proxy advisory firms, have recommended that unitholders of H&R and Primaris vote in favour of their respective unitholder resolutions effecting the proposed plan of arrangement, whereby, Primaris unitholders may elect to receive $28.00 in cash per Primaris unit, subject to an aggregate cash amount of approximately $1.28 billion, or 1.166 H&R stapled units (1.166 H&R REIT units and 1.166 H&R Finance Trust units) per Primaris unit, in each case subject to proration.

While endorsing the plan of arrangement that will give effect to the transaction, ISS notes that, "In light of the improved transaction terms, the favorable market reaction and the reasonable strategic rationale, a vote FOR this resolution is warranted."

ISS concludes: "The transaction is expected to enhance H&R's capital markets profile through increased market capitalization and greater liquidity. In light of the sound strategic rationale, the reasonable premium paid to the target, and the favorable termination fee arrangement, a vote FOR the acquisition is warranted."

Similarly, Glass Lewis concludes that, "We believe the resulting discourse ultimately achieved an attractive and compelling opportunity for Primaris and its unitholders. Strategically, we note Primaris will be merged with and into the substantially larger H&R portfolio, providing the firm's owners with geographic and asset class diversification across Canada, while also retaining meaningful exposure to the Company's existing retail real estate portfolio." Furthermore, Glass Lewis adds, "Based on these factors and the unanimous support of the board, we believe shareholders should support this proposal."

Welcoming the ISS and Glass Lewis recommendations, John Morrison, CEO of Primaris said, "These reports support the underlying benefits of this transaction. Primaris unitholders will be afforded increased liquidity, and for those unitholders electing H&R stapled units, the transaction allows them the ability to maintain their investment in the REIT sector in a tax efficient manner. We are pleased with ISS and Glass Lewis' recommendations and encourage unitholders to vote FOR the plan of arrangement accordingly."

Tom Hofstedter, CEO of H&R said, "I am pleased that ISS and Glass Lewis, two leading independent proxy research firms, support this transaction which is expected to be accretive to H&R's funds from operations, reduce its overall leverage ratio and increase market capitalization and liquidity, while allowing H&R to acquire a portfolio of high quality Canadian shopping centres and a valuable management platform. Overall, this is a transformational transaction for H&R that provides considerable benefits for our unitholders."