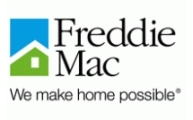 MCLEAN, VA -- (Marketwire) -- 03/13/13 -- Freddie Mac (OTCQB: FMCC) today announced a new offering of Structured Pass-Through Certificates ("K Certificates"), which are multifamily mortgage-backed securities. The company expects to offer approximately $1.35 billion in K Certificates ("K-SMC Certificates"), which are backed by properties owned by Southern Management Corporation affiliates. The K-SMC Certificates are expected to price on or about March 15, 2013, and settle on or about March 28, 2013. This is Freddie Mac's fourth K Certificate offering this year, and its third single sponsor securitization since 2010.

The K-SMC Certificates are backed by 69 recently-originated multifamily mortgages and are guaranteed by Freddie Mac. The K-SMC Certificates will be offered to the market by a syndicate of dealers led by Morgan Stanley & Co. LLC and Jefferies LLC as co-lead managers and joint bookrunners. J.P. Morgan Securities LLC, Mischler Financial Group, Inc., RBS Securities Inc., and Wells Fargo Securities, LLC will serve as co-managers.

The K-SMC Certificates will not be rated, and include two senior principal and interest classes, as well as one senior interest only class.

"We are very excited to announce our first single sponsor transaction of the year," said Mitchell Resnick, vice president of Freddie Mac Multifamily Loan Pricing and Securitization. "This deal further illustrates Freddie Mac's commitment to providing financing for multifamily properties. We continue to follow our business model in which we are focused on selling the riskiest piece of each transaction to investors, thereby attracting private capital into the market."

This is Freddie Mac's third securities offering with collateral from a single sponsor. Freddie Mac purchased the Southern Management Corporation loan portfolio in December 2012 from Berkadia Commercial Mortgage LLC. It is one of the largest loan purchases by Freddie Mac Multifamily for its securitization program.

Freddie Mac's first single sponsor K Certificate transaction was the March 2010 K-SCT securitization backed by the Starrett City property in Brooklyn, N.Y. The second was K-AIV in June 2011 backed by properties from Apartment Investment & Management Company affiliates.

The portfolio is made up of individual loans ranging from $2.5 million to $135 million. The properties are located throughout northern Virginia and Maryland.

Freddie Mac is a leading issuer of agency-guaranteed structured multifamily securities. K Certificates feature a wide range of investor options with stable cash flows and a structured credit enhancement. K-Deals include guaranteed senior principal and interest, and interest only classes.