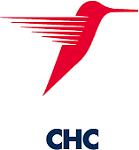 VANCOUVER, BRITISH COLUMBIA -- (Marketwire) -- 03/13/13 -- CHC Helicopter marked the eighth consecutive quarter of revenue and earnings growth in its fiscal third-quarter 2013. Results included double-digit EBITDAR gains in both the flying and maintenance, repair and overhaul (MRO) businesses.

Consolidated revenue rose 9 percent, to $442 million, for the quarter that ended Jan. 31. CHC recorded a net loss of $63 million for the period, including a non-cash, deferred tax-asset write-off of $28 million.

EBITDAR - earnings before interest, taxes, depreciation, amortization and aircraft rental costs (EBITDAR), a leading measure of CHC's operational profitability - was $121 million, up 18 percent.


                             Third Quarter               Year-to-Date(U.S. $ in millions)     FY13    FY12 Change(ii)    FY13    FY12 Change(ii)Revenue                  $442    $407         9%  $1,305  $1,240         5%EBITDAR(i)               $121    $102        18%    $348    $309        12%EBITDA(i)                 $68     $56        22%    $198    $180        10%(i) Non-GAAP financial measure. See reconciliation to applicable GAAPmeasure below.(ii) All growth rates in this release are year-over-year unless otherwisenoted.
Revenue for CHC's flying segment was up 10 percent; EBITDAR for the unit rose 13 percent.
Heli-One, the company's MRO business, continued to expand the sales backlog for its services, which are often contracted for and recognized over several years. In the most recent quarter, total revenue was up 5 percent. Higher sales and enhanced operational efficiency contributed to an EBITDAR increase of 23 percent.
"We're delivering solid operating results at the same time we're streamlining and making other improvements that are strengthening CHC for the long haul," said William Amelio, the company's president and chief executive officer. "That's what good companies do."
"We're better positioning ourselves to serve customers by meeting their changing requirements, and doing it with ever-higher levels of safety."
BUSINESS HIGHLIGHTS
Helicopter Services (flying)
--  Revenue gains in CHC's flying business were largest in Brazil,    Australia, and the Western North Sea. EBITDAR was up sharply in all of    those locations along with the Eastern North Sea; in Brazil, the measure    nearly doubled.--  Contract wins in the quarter were broadly distributed around the world -    in places including Thailand, Norway, the U.K. and Australia.--  CHC was recently chosen for contracts in the strategically important    Africa region: one with Shell, providing two heavy aircraft to follow a    mobile deepwater exploration rig along the Sub-Saharan coast; and a    second in Nigeria through Atlantic Aviation, the first for the newly    formed partnership with Jagal Group that represents CHC's return to that    country.
Heli-One (MRO)
--  During Q3 Heli-One negotiated and has since completed major new    contracts with:    --  The U.K. Ministry of Defense, to service dozens of Turbomeca Makila        engines over more than 10 years, and    --  Brazil-based Omni Taxi Aereo, to increase the range of airframes        covered by and extend into 2018 a power-by-the-hour, or PBH,        services agreement between the companies.