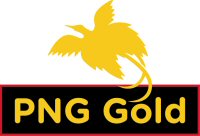 VANCOUVER, BRITISH COLUMBIA -- (Marketwire) -- 03/12/13 -- PNG Gold Corporation ("PNG Gold" or the "Company") (TSX VENTURE: PGK.V) is pleased to announce gold and silver assay results from 11 diamond drill holes from the Imwauna Main Structure in the Henry Zone area.

Table #1 highlights the assay results of hole IMH-275, which contain highly prospective gold grades that are typical of low sulphidation epithermal deposits and are known to occur along the Imwauna Main Structure based on previous drilling programs. Drilling is continuing along two of five known areas along the Imwauna Main Structure that host similar grades. Since November 2012, the company has drilled 48 diamond drill holes for a total of 11,394 metres at the Imwauna Main Structure. Only partial assay results have been received for several of the holes as noted in Table # 2.

Highlighted Hole

Table #1


----------------------------------------------------------------------------Hole              From           To       Length         Gold         Silver          ------------------------------------------------------------------Number        (metres)     (metres)     (metres)        (g/t)          (g/t)----------------------------------------------------------------------------IMH275          185.50       190.70         5.20        29.35         +41.27---------------------------------------------------------------------------- including      185.50       187.70         2.20        66.97         +71.45----------------------------------------------------------------------------       and      185.50       186.00         0.50       140.00   greater than                                                                         100----------------------------------------------------------------------------
Silver assays are still pending for this hole.
Imwauna Main Structure - Key Points
--  Hosts low sulphidation epithermal gold/silver mineralization.--  Highly prospective gold/silver mineralization contained in hydraulically    brecciated quartz veins.--  Drilling has now tested the Imwauna Main Structure below 250 metres from    surface.--  Continuity of the Imwauna Structure remains strong.--  Mineralization appears to be plunging moderate to steeply south shoots    as predicted.--  Drilling to date has only tested two of several known highly prospective    shoots.--  Two diamond drills continue to drill test along the structure and to    depth.--  Assay results pending on approximately 30 drill holes.
Drill hole orientation and PIMA surveys of the alteration and mineralization of the Imwauna Structure assist in determining each zone's orientation and theoretical level of the epithermal mineralization. There are indications that the Imwauna Structure's mineralization may also be exploiting low angle structures closely related to bedding orientation.
Assay results received are as follows:
Table # 2
----------------------------------------------------------------------------Hole         From       To   Length     Gold   Silver               Comments         -------------------------------------------------------------------Number   (metres) (metres) (metres)    (g/t)    (g/t)----------------------------------------------------------------------------IMH263      43.00    43.80     0.80     0.09     4.00----------------------------------------------------------------------------IMH264      60.00    63.00     3.00     3.60   +32.20  Silver assays pending----------------------------------------------------------------------------including   62.00    62.50     0.50     9.22  greater  Silver assays pending                                             than 100----------------------------------------------------------------------------IMH265      72.00    80.00     8.00     1.40     8.38----------------------------------------------------------------------------including   72.00    75.14     3.14     2.14    10.10----------------------------------------------------------------------------and         72.00    73.00     1.00     4.37     8.00----------------------------------------------------------------------------IMH266     186.30   188.50     2.20     1.59     2.00----------------------------------------------------------------------------IMH267     135.55   136.05     0.50     0.08    14.00----------------------------------------------------------------------------and        144.80   145.60     0.80     1.39     5.00----------------------------------------------------------------------------IMH268     149.30   154.05     4.75     4.46    10.68----------------------------------------------------------------------------including  150.00   151.30     1.30    11.90    16.00----------------------------------------------------------------------------IMH269     211.00   212.50     1.50     2.18     2.00----------------------------------------------------------------------------IMH270     172.50   174.35     1.85     2.83     5.68----------------------------------------------------------------------------Including  172.50   173.00     0.50     8.34    14.00----------------------------------------------------------------------------IMH271     226.90   229.00     2.10     6.56     5.62----------------------------------------------------------------------------IMH272     194.50   195.00     0.50   187.00  greater   Assays still pending                                             than 100  for most of the zone.----------------------------------------------------------------------------IMH275     185.50   190.70     5.20    29.35   +41.27  Silver assays pending----------------------------------------------------------------------------including  185.50   187.70     2.20    66.97   +71.45  Silver assays pending----------------------------------------------------------------------------and        185.50   186.00     0.50   140.00  greater  Silver assays pending                                             than 100----------------------------------------------------------------------------