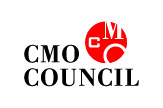 PALO ALTO, CA -- (Marketwire) -- 03/12/13 -- The Chief Marketing Officer (CMO) Council, the leading global community for strategic marketing decision makers, today announced an extended content syndication service powered by NetLine, the top BtoB multi-channel advertising network that includes more than 15,000 website properties, reaching a monthly audience of 75 million unique visitors.

NetLine's partnership with the CMO Council will offer program sponsors, campaign underwriters and thought leadership marketers an expanded, multi-channel content delivery network that supplements the 2,200 affiliates and channels already served by the CMO Council. Using NetLine's audience analytics engine and targeting technology, the CMO Council will be able to more precisely promote its reports, studies and white papers through BtoB websites, blogs, email, and social and mobile channels.

"Improving content consumption and ROI is the new mandate for marketers," noted Donovan Neale-May, Executive Director of the CMO Council, which is a prolific producer of peer-based research studies and reports. "Authority leadership marketing requires companies to package and deliver their content in new device-specific, interactive formats that maximize engagement, response and sharing. Content marketers also need to be more precise in how they reach qualified and predisposed executive content consumers, and NetLine's targeting and lead tracking systems support this."

NetLine and the CMO Council will collaborate to offer a turnkey, fully integrated content origination, publishing and distribution service. This will leverage the rich intellectual capital base of the CMO Council, which regularly surveys, audits and reports on the views of its 6,500 members in more than 110 countries. These chief marketing executives control more than $350 billion in annual, aggregated marketing spend. The council publishes a monthly eJournal, Marketing Magnified, and a quarterly digital magazine, PeerSphere. The council's content is promoted to a database of 50,000 tactical marketers, academics and agency personnel worldwide.

Together with NetLine, the CMO Council will now offer program sponsors an expanded multi-channel delivery capability to maximize content consumption and response through email, multiple websites, webinars, events/conferences, dinner dialogues, online professional networks, social media, mobile devices, e-newsletters, display advertising and organizational affiliates. NetLine's pipeline performance infrastructure is used by leading BtoB marketing and media agencies including Adobe, Citrix, Google, Hewlett-Packard, HubSpot, IBM, Oracle, SAP, SuccessFactors and Symantec.

NetLine's content distribution network spans multiple industries and reaches many functional areas -- such as IT, finance, back-office operations, sales and service/support -- that are critical to marketing operational effectiveness, digital marketing innovation, data integration and insight gathering, as well as customer experience/relationship management. NetLine goes beyond standalone lead generation, providing a full suite of pipeline development services, including lead verification, cultivation and conversion.