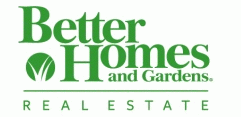 PARSIPPANY, NJ -- (Marketwire) -- 03/12/13 -- There's a new type of homebuyer on the market. They know what they want and are ready to get their hands dirty to transform a house to meet their unique needs. Stereotypical luxury and prototypical homes do not entice them; rather these consumers strive to own homes that stand apart and suit their personal lifestyle... Enter the next generation of homebuyers.

Better Homes and Gardens® Real Estate today released national survey findings of 18-35 year-old Americans that reveal the next generation of homeowners are rewriting the rules to homeownership and reinterpreting traditional norms to fit their values. Results indicate that the next generation of homeowners seeks essential, purposeful homes (77%) equipped with the technological capabilities they have grown accustomed to, as opposed to stereotypical luxury homes preferred by many in their parents' generation. The findings also demonstrate that 82 percent of "Millennials" surveyed embrace their independence with gusto and prefer to handle home improvements on their own instead of turning to their parents for money; a stark contrast to the general misconception that paints young Americans as coddled or entitled.

"It's critical that real estate professionals understand what embodies a quintessential home for the Millennial generation, which vastly differs from the traditional norms of generations before them," said Sherry Chris, president and CEO of Better Homes and Gardens Real Estate LLC. "These survey findings allow our brand to continue to best serve the next generation of homebuyers and find homes that can or do appeal to their lifestyles and unique spirit. Understanding technologies to communicate with this generation is now only one piece of the puzzle for agents; 'smart' technological capabilities must now be ingrained into the home itself."

Key findings from the Better Homes and Gardens Real Estate survey include:

The Fix-It Generation: While homeownership presents new responsibilities and surprises for first-time homeowners, Millennials are prepared for home maintenance tasks. Nearly 1 in 3 (30%) Millennials surveyed would actually prefer a "fixer-upper" to a house with minimal repairs needed.

They aren't afraid of rolling up their sleeves either. Nearly half (47%) of survey respondents would be more likely to tackle a home maintenance problem themselves, rather than calling a professional to handle the job. Furthermore, 72 percent of Millennials consider themselves just as handy -- if not more so -- than their parents.

Bigger Isn't Always Better: Unlike their Baby Boomer parents, 77 percent of Millennials surveyed would prefer an "essential" home compared to a grand stereotypical luxury home. This generation wants their living quarters to be as unique as they are; more customized and less "cookie cutter" (43%). To that end, Millennials seek for each room of their home to serve a purpose fit for their lifestyle. For instance, 1 in 5 of survey respondents agree that "home office" is a more appropriate name for their dining room based on what they typically use it for, and 43 percent would like to transform their living room into a home theater.