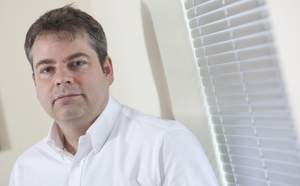 Mark Guest reveals global oil & gas workforce survey results highlighting workforce shortage, safety concerns


HOUSTON, TX -- (Marketwire) -- 03/11/13 -- A new report published today by OilCareers.com, the international jobs board targeting the worldwide oil and gas sector, and partner Air Energi, a global provider of manpower solutions to the energy sector, finds that the continuing shortage of skilled labor in the oil and gas industry coupled with expanding demand, presents a significant workforce challenge and jeopardizes safety standards in the industry.

The Global Oil & Gas Workforce Survey: Expectations for hires and pay rates in the oil and gas industry (H1) 2013, emphasizes that heightened safety concerns, economic instability and a strong oil price, along with the ongoing skills shortage -- particularly in the LNG and subsea sectors -- will continue the trend for oil related salaries to push upwards.

While economic instability currently ranks as the highest concern for those surveyed, the shortage of skilled labor in the industry is a major consideration with far-reaching consequences for safety and security within the industry. Nearly one third of survey participants identified the ongoing skills shortage as the biggest threat to the sector, while a lack of skilled trainers was identified as a major training issue by more than 20 percent.

While the news is troubling for the industry, employees in oil and gas benefit from higher wages in the face of labor force shortages and significant industry growth. In particular, employee packages are seeing a general upward trend, in particular for those positions considered to be high risk.

"The recent tragic events in Algeria have underscored existing safety concerns throughout the oil and gas industry," said Mark Guest, managing director of OilCareers.com. "Positions in certain geographic areas have historically attracted higher compensation to reflect the safety issues tied to the work location. It is clear, though, that the industry must concentrate on developing the workforce in order to ensure knowledge is passed on and the required experience is in place to manage the world's oil and gas reserves."

Increasingly high levels of activity currently under way have contributed to a strong candidates' market, though rates remain stable and the trend toward permanent hires versus contractors observed in 2012 continues. Fortunately, the US still holds a long-standing pool from which to recruit from.

Throughout the United States, 2013 is expected to continue to be a big year for operators with the rapid development of shale gas and shale oil plays affecting the world energy spectrum, even over the past six months. Canada and Alaska are also ramping up significantly as the development of Arctic reserves becomes a reality.