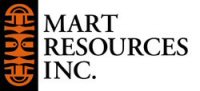 CALGARY, ALBERTA -- (Marketwire) -- 03/11/13 --


--  From the three sands tested to date, the UMU-10 well has produced at a    combined rate of 5,019 barrels of oil per day ("bopd") from the XXI,    XVIIa, and XVIIb oil sands, and 609 barrels of condensate per day from    the XVIIIa gas/condensate sand.--  3,076 bopd stabilized flow rate achieved during maximum efficient rate    ("MER") testing from the XVIIa & XVIIb oil sands (commingled) on a 32/64    choke.--  609 barrels per day ("bpd") of condensate, and 4.26 million cubic feet    per day ("MMcf/d") of gas stabilized flow rates achieved during MER    testing from the XVIIIa gas sand on a restricted 20/64 choke.--  The rig has now been skidded to the last drill slot on the pad and the    rig is being set up and upgraded to prepare for the UMU-11 well. It is    anticipated that the UMU-11 well will spud during March 2013 to develop    previously appraised oil reservoirs.--  The Operator plans to return to the UMU-10 well to carry out testing    operations on the two remaining untested oil zones following the    drilling of UMU-11.--  The construction contract for the Umugini pipeline has been awarded, and    it is anticipated that ditching operations will commence shortly.
Mart Resources, Inc. (TSX VENTURE: MMT) ("Mart" or the "Company") and its co-venturers, Midwestern Oil and Gas Company Plc. (Operator of the Umusadege field) and SunTrust Oil Company Limited (together "the Co-venturers") are pleased to announce additional flow rate test results for the UMU-10 well, and provide the following update on Umusadege field operations and progress on the new export pipeline.
UMU-10 Well Test Results
The UMU-10 well encountered 479 feet of gross hydrocarbon pay in 20 sands. Six of these sands, XVIIa & XVIIb (commingled), XVIIIa, XIX, XXb, and XXI, have been perforated and completed for production. Any two of these sands can be produced simultaneously using dual string sliding sleeve completion
technology
. The sands completed in UMU-10 are expected to access 161 feet of the total 479 feet of gross pay in the well.
Flow rate tests conducted during initial testing operations have now been completed on the XVIIa & XVIIb (commingled) sands and the XVIIIa sand. A stabilized flow rate of 3,076 bopd was recorded from the 33 foot (gross pay) XVIIa & XVIIb commingled sands of 49 API gravity oil through 2 7/8 inch tubing (short string) on a 32/64 inch choke at a flowing tubing pressure of 680 psi. Water production has reduced to zero after cleanup with a gas/oil ratio of 125 standard cubic feet per barrel.
The flow rate tests of the 18 foot (gross pay) XVIIIa gas/condensate sand recorded a stabilized test rate of 609 bpd of condensate and 4.26 MMcf/d of gas during testing operations conducted through 2 7/8 inch tubing (short string) on a 20/64 inch choke at a flowing tubing pressure of 2,400 psi. The well flowed gas and 53 API gravity condensate with basic sand and water ("BS&W") of 11%.
The gas/condensate sand completed in XVIIIa is expected to be produced after the XVIIa & XVIIb sands are fully depleted. This is consistent with the field development strategy of the Operator, which focuses on bringing the oil zones on production in the near term through additional development drilling. The gas from the XVIIIa sand is expected to be utilized as fuel for the new central processing gas fired generators.