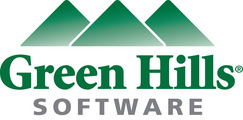 SANTA BARBARA, CA -- (Marketwire) -- 03/11/13 -- Green Hills Software, the largest independent supplier of embedded and mobile virtualization solutions, today announced a major new release of its INTEGRITY® Multivisor™ for Trusted Mobile Devices. For the first time, enterprise and government mobile device users and administrators can take advantage of off-the-shelf mobile phones and tablets for both personal and business use, with both parties having complete confidence in security and privacy. Shipping since 2003, INTEGRITY Multivisor is the only virtualization solution built upon security certified separation kernel technology that provides highly assured isolation between personas while also providing a native open standard execution environment for security-critical tasks.

"Green Hills Software brings its 30+ years successful track record for deploying trusted and certified software solutions for mission-critical electronics to the mobile market," commented Chris Rommel, vice president of M2M & Embedded Technology at VDC. "This latest release of INTEGRITY Multivisor firmly places the company at the forefront of mobile virtualization and secure dual-persona technology."

Key capabilities of Multivisor v4 for Mobile include:

•Hardware accelerated 3D graphics concurrently shared between all Android personas •Virtual Self-Encrypting Drive (vSED) for hypervisor-protected user authentication and data-at-rest protection •VPN for hypervisor-protected data-in-transit protection •Green Hills Software's FIPS 140-2 and NSA Suite B cryptographic library •Hardware enabled virtualization using ARM Virtualization Extensions (ARM VE) •Multicore SMP support •Complete suite of virtualized and securely shared I/O, including Bluetooth, USB, cellular voice and data, audio, hardware-accelerated graphics, touch screen/buttons, Wi-Fi, sensors, and GPS •Secure boot •Virtualization supports the latest Android Jelly Bean versions

Multivisor Security
In addition to the isolation provided by its separation kernel, built-in security components of INTEGRITY Multivisor render common attacks impossible, including stealing encryption keys, key logging, and screen scraping. Yet, the security capabilities execute without the knowledge of the virtualized Android guest operating systems and without impacting user experience.

ARM VE
Historically, heavy guest kernel paravirtualization was required to achieve acceptable virtualization performance in mobile devices. These modifications are not only intrusive to the OEM development process, but they also slow time-to-market and result in a less maintainable and error-prone solution. ARM Architecture Virtualization Extension (ARM VE) is a world-class implementation for virtualization acceleration and hypervisor management. INTEGRITY Multivisor support for ARM VE was first demonstrated in commercial devices at the 2013 CES and is based upon Green Hills Software's extensive experience in virtualization hardware that has been applied to the Intel (2005) and Power Architectures (2008).