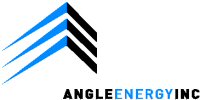 CALGARY, ALBERTA -- (Marketwire) -- 03/11/13 -- Angle Energy Inc. ("Angle" or the "Company") (TSX: NGL) today provided an update on its first quarter operations to March 11, 2013. Oil weighting has increased, netbacks are higher, and production and debt are in line with budget.

HIGHLIGHTS


--  Corporate production for the first quarter is estimated to be 11,200 to    11,300 boe/d (30% light oil and condensate, 24% NGLs, and 46% natural    gas) - within Angle's budgeted production expectations while delivering    a 3% higher light oil and condensate weighting.--  Operating cash flow netback in the quarter is estimated to be in excess    of $29.00/boe, a 43% improvement over the average operating cash flow    netback of $20.25/boe in 2012.--  Cardium production for the first quarter is estimated to have grown 24%    from the fourth quarter of 2012 (approximately 4,000 boe/d per day Q1    average versus Q4 estimates of 3,230 boe/d).--  Drilled and rig released eleven (10.5 net) horizontal wells, nine (8.5    net) of which targeted the Cardium, and one (1.0 net) vertical well.    Three additional horizontal wells (2.6 net) are currently drilling and    will be rig released by the end of March.--  At Harmattan, five (5.0 net) wells in the Cardium light oil play have    been completed and tested, with average flowing rates per well at the    end of three to six day tests of approximately 260 boe/d (90% oil and    NGLs). The wells have proven the southeastern extension of the play.--  At Ferrier/Strachan, three (2.5 net) Cardium horizontal wells were    drilled and tested, with final rates of 775 boe/d (59% light oil), 1,400    boe/d (85% oil) and 1,600 boe/d (76% oil), respectively, after 7 to 15    days of testing. All three wells are currently being produced at    restricted rates pending a planned facility expansion in the second    quarter.--  Total debt at the end of the first quarter is estimated to be between    $219 and $222 million, within forecast expectations. The Company expects    to be in line with debt guidance to the end of the first half of 2013    which is $210 - $215 million. Angle has a corporate directive of    managing its debt to cash flow ratio for the overall 2013 capital    program to under 2.0 times on a fourth quarter annualized basis.
"The first quarter operational results build on the 2012 year-end reserves report and confirm our confidence in the quality of the company's assets, and in its position as the fifth largest Cardium land holder in Canada," said Gregg Fischbuch, Chief Executive Officer. "While we work to realize the potential of our assets on behalf of shareholders, Angle's Board and Management continue to explore opportunities to close the gap between the trading price of the stock and its intrinsic net asset value."
FIRST QUARTER OPERATIONAL UPDATE
Harmattan Cardium
The Cardium light oil play in Harmattan has provided exceptional light oil growth for Angle since the Company drilled its first "slick water" fractured well in the area in October 2011. Since 2011, Angle has drilled and completed a total of 24 Cardium horizontal wells at Harmattan, including five wells completed to date in the 2013 program.